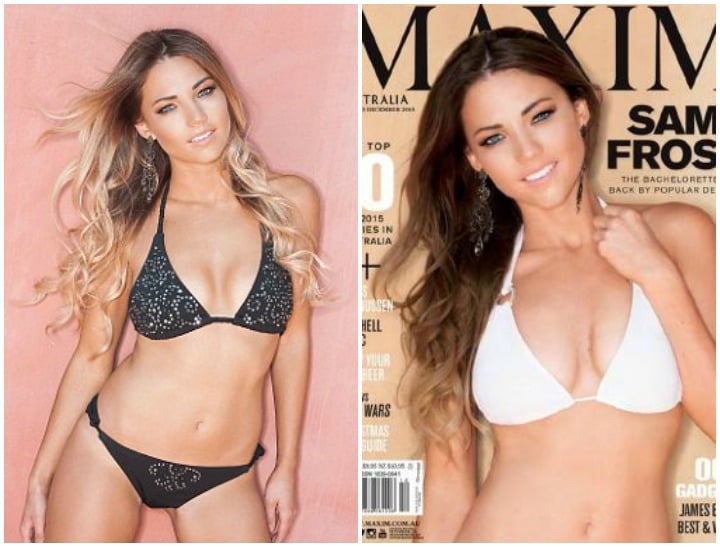 Sam Frost is really, really pissed off.
She's on the cover of a magazine. It's exposure that many, many "reality" stars would kill for.
She's being touted as a beautiful, sexy woman many men would like to date. Sounds kind of nice, right?
She's wearing a bikini, and she looks INCREDIBLE. What's not to like?
Here it is: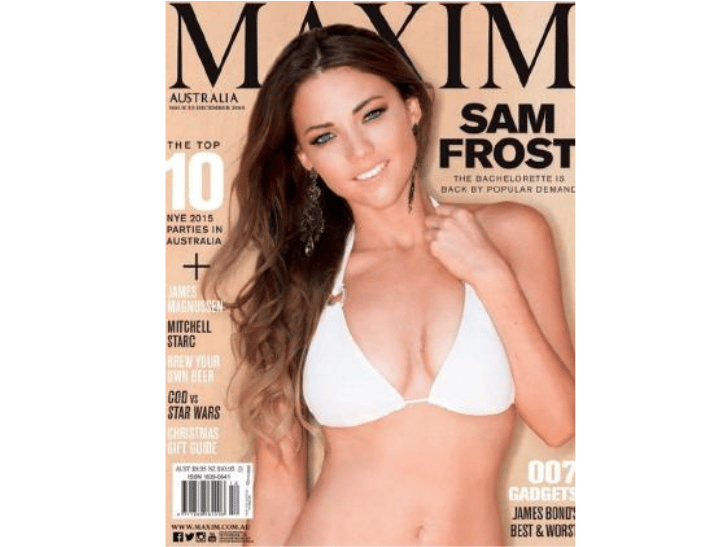 Well, if you're Sam, quite a lot.
You see, Sam didn't pose for Maxim's December 2015 issue, which her photo is now busily selling for them. She posed for them last year, when she was "just" a heartbroken girl who'd been dicked around on The Bachelor. Then, she was "Poor Sam", a gorgeous blonde who was trying to find an upside to being dumped on national TV, way before a hit franchise and Rosie Waterland elevated her to the status of Bachie Queen.
Then, posing for a national magazine with 50,000 readers seemed like a good idea, even if she felt a bit icky about it. Now, when she's a bonafide celebrity with a real actual job on breakfast radio, she wouldn't do that. And believe us, if she did, it would cost someone A LOT.
She says she wished she'd never done it. "For starters, I mentioned last week that I regretted doing the photoshoot in the first place. Like I said I wasn't in a great frame of mind at the time… I wish I didn't do it."
But Maxim didn't let the fact that Sam doesn't want to be their December cover star get in the way of a good sale. They just dug out the old pictures and made them look new.