I'll admit, when news first broke in 2015 that former Bachelorette Sam Frost would join Rove McManus as host of 2Day FM's new breakfast show, my heart sank for the "radio people" whose spot she had taken.
Having worked in commercial radio, I've seen first-hand how difficult it is for aspiring announcers to even land a gig at a metropolitan station, let alone a hosting role on a major FM breakfast show.
Breakfast shows are the foundation of any radio station, designed to draw in listeners for the rest of the day. Stations invest the lion's share of their promotional budget into their breakfast team and if that team doesn't rate, the rest of the day's line-up probably won't either.
It's high stakes and many people weren't happy Frost – a reality TV star, but a radio novice – had been granted such responsibility.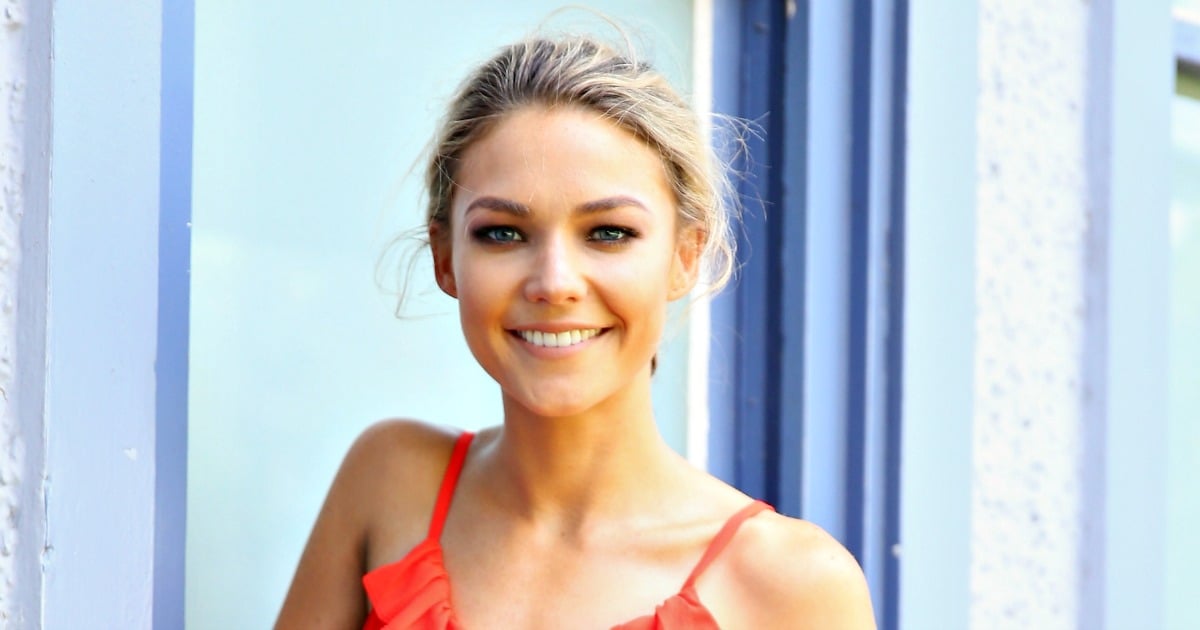 Despite the criticism, Frost said yes to one of the most daunting gigs in the country, baring her soul live-on-air three hours a day. While some may chalk up her 18-month tenure as a failed experiment, it's hard not to acknowledge her guts.
Fast-forward almost two years later and the 28-year-old is once again in the firing line – this time with the acting community. Having this week been announced as the newest cast member of Aussie soap Home and Away, industry insiders are labelling her appointment as "disappointing", "an insult to trained actors" and a blatant publicity stunt by the Seven Network. Initially, I saw their point.