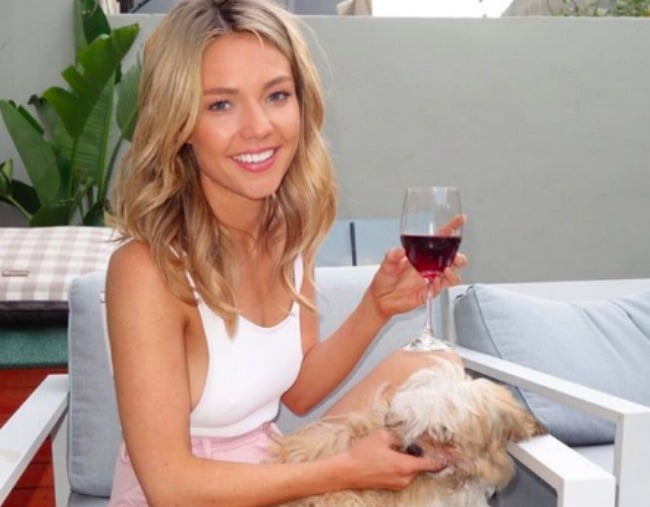 1. A tabloid is trying to insinuate Sam Frost is cheating on her partner. HELL NO, SLIMEBAGS. LEAVE OUR SAM ALONE.
Of course it wouldn't be a normal day if Sam Frost's name wasn't a prop for tabloid fodder, now would it?
This time, the lovely folks over at the Daily Mail are insinuating the reality star turned actress is cheating on her boyfriend and oh what a time to be alive.
"Closer each day! Sam Frost and Home and Away co-star Jake Ryan share a joke and a giggle as they stroll through Sydney airport after it's revealed they have 'grown rather fond of each other'," the headline read.
The piece went on:
"The former radio presenter and the handsome actor appeared to be sharing a joke as they strolled though Sydney Airport."
A joke! A giggle! Would you believe it? A couple of adults sharing a joke!
My goodness. Surely he has proposed? This is grounds for marriage and babies if we've ever seen it.
Not.
2. The Block's Ronnie and Georgia sign lucrative contract with Channel Nine.