For the better part of the last month, every story about Harvey Weinstein and the damning allegations he sexually harassed and assaulted numerous women has been followed by a loud, proud, brazen response from Rose McGowan.
McGowan – she with short hair and no filter – is angry. 20 years of suppressed rage is spilling to the surface, manifesting itself in furious tweets, impassioned speeches and the creation of one #rosesarmy.
If there was a silver lining in a story where damaged women have been silenced at the mercy of an (alleged) monster with a potential rap sheet so damning it beggars belief, it would be the rise of McGowan.
McGowan – who named Harvey Weinstein as the man who raped her so many years ago – has been like a phoenix rising with clenched fists from the ash, at the forefront of a campaign to expose sexual harassment and assault from every corner of every industry.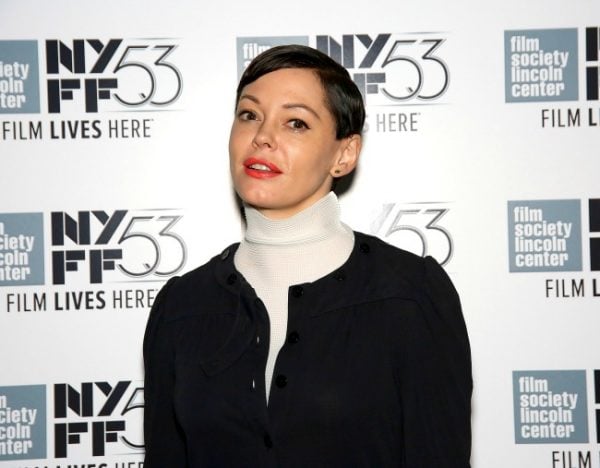 Her name, for the first time in many years, is making headlines. Her Twitter feed is gaining traction.
And now, suspiciously, just as she's finding her voice on a pedestal that's taken 20 years to find, a months-old drug charge rears its head.
On Tuesday, it was reported a warrant was issued for McGowan's arrest for felony possession of a controlled substance. On January 20 of this year, the actress accidentally left personal belongings behind on a United Airlines flight and a police investigation found the items tested positive for narcotics.