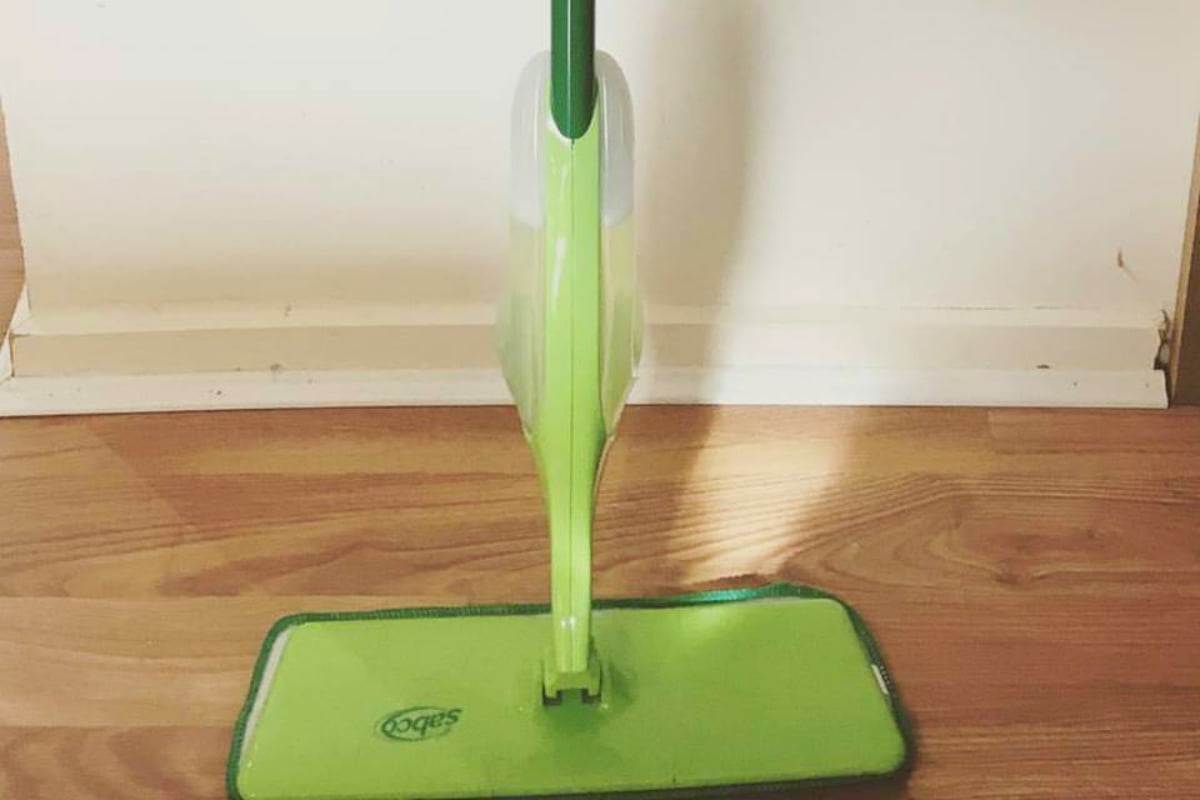 There's not much to love about cleaning.
But when a product makes cleaning easier and maybe even enjoyable, we're paying attention.
Enter the Sabco SuperSwish Spray Mop – a $40 mop has managed to inspire gushing reviews and professions of love.
One woman even wrote a love letter to her mop on Facebook:
"Dear Sabco SuperSwish Spray Mop," she wrote.
"This photo does not do justice to your beauty. In this my year of organisation you have made my life so much easier. Where have you been all my life."
Another told her family and friends to do themselves a "favour" and buy the mop right away.
"Just did the whole house in like 15 minutes. Mostly tiles. Dries fast because no excess water, easy, works really well! Uses minimal floor cleaner. Then just chuck the end in the wash. So happy I bought this!"