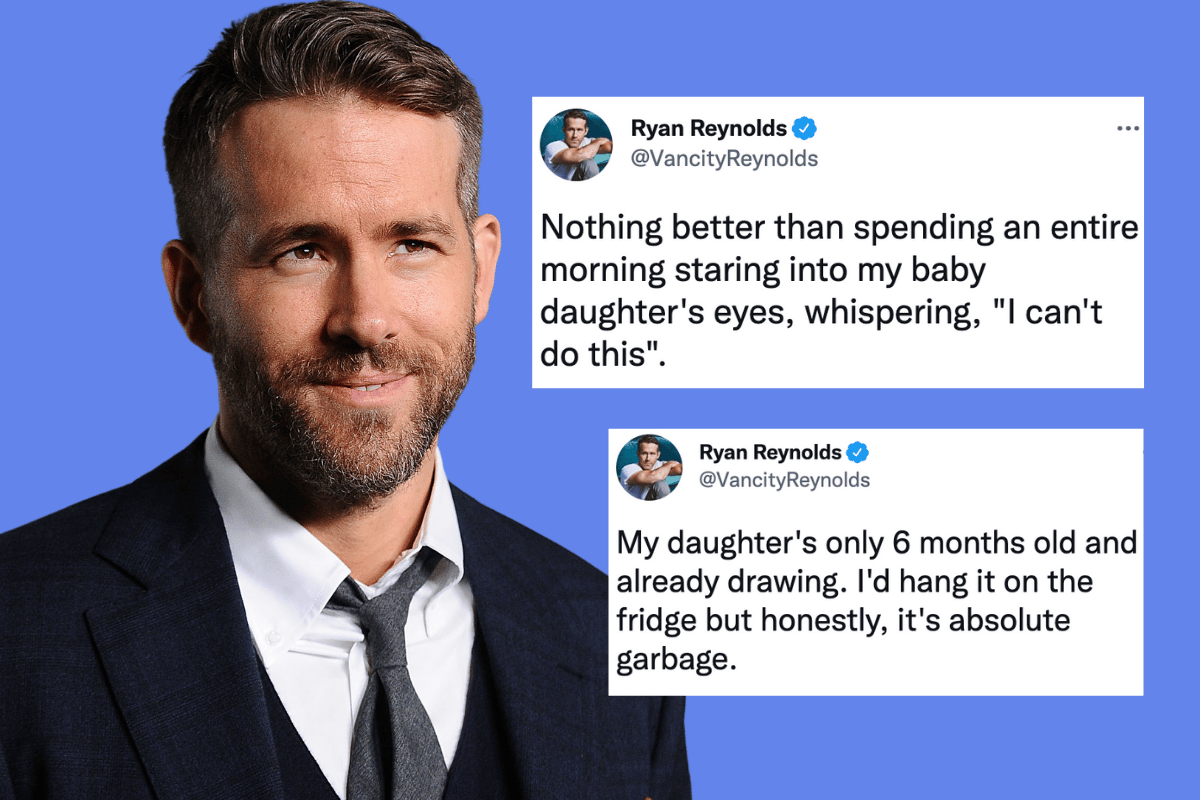 Ryan Reynolds may be one of the most successful actors in Hollywood, but he's carved out a niche for himself as the 'Dad King of Twitter' with his witty jokes and relatable takes on parenting. 
Watch: these celeb dads rock! Post continues below.
In 2010, actress Blake Lively and Ryan Reynolds were cast as love interests in the superhero film, The Green Lantern. 
Lively and Reynolds have now been married for nine years and live a relatively private life with their three daughters: James, Inez and Betty.
"I'm not one for vomiting declarations of sentiment out across the airwaves, but when we had that baby, I fell more in love with my wife than I'd ever been in my entire life. I couldn't even believe it," Reynolds told David Letterman in a 2015 interview.