When it comes to Ryan Gosling, there's nothing we don't want to know.
Like, how to really pronounce his name (warning: it changes everything).
Or how he feels about his wife and two daughters.
But, thanks to his La La Land co-star Emma Stone, we now know something about the 36-year-old actor that we never knew we wanted to hear.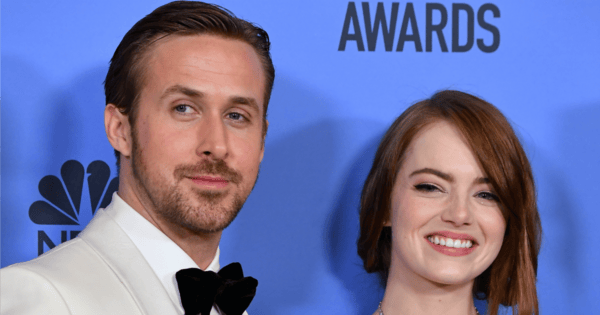 Speaking to Vanity Fair magazine for the annual Hollywood issue, Stone revealed Gosling has quite the knack for, um... eating lollies.
"Ryan can eat more Twizzlers than anyone you've ever met," she said.
"[On set], he would keep [them] in his coat pocket and just hand out Twizzlers and eat Twizzlers himself...That was his move on La La Land."
Sounds...fun?
Although, to be fair, if anyone was going to offer us a red, chewy, twisted candy from the jacket of the coat they've been wearing all day, we'd want it to be Ryan Gosling.
Luckily, Emma has also said a few other nice things about her three-time co-star during their whirlwind press tour for their 14-time Oscar nominated flick - like the fact that she "missed" her on-screen buddy when filming wrapped.
"I was very sad when we were done, because we had also rehearsed this for so long and we honestly spent like five months together," she told This Morning.
"So it was very sad to close it out."