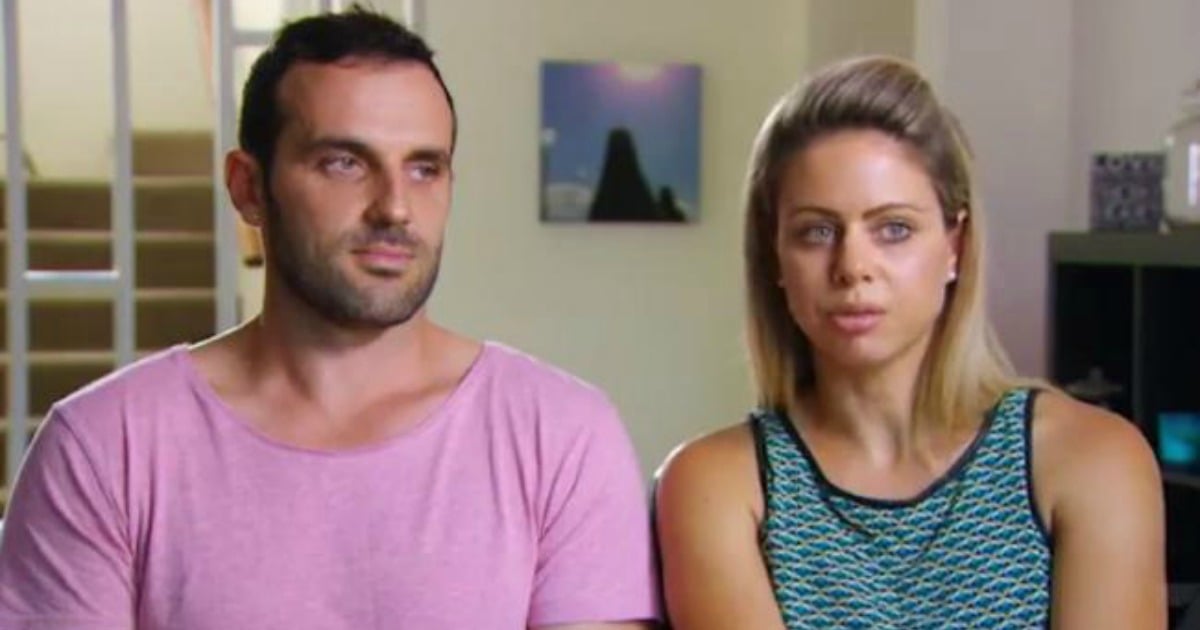 Seven Year Switch couple Ryan and Cassie have offered another beautiful insight into their newly strengthened relationship, this time sharing the benefit of talking it out and the story behind their previously unseen matching tattoos.
"And forever we will be together" the pair wrote on their joint Instagram account on Wednesday. Accompanying an image of the two holding hands, anchors on the backside of both of their hands, the post continued, "We cannot express how happy we are to finally, after three years of extremely hard times, to be back in a great place again! The love is real and I will forever be grateful for the opportunity we were given to find ourselves again."
Watch Seven Year Switch's Ryan and Cassie reunite for the first time after being apart. Post continues after video.
Joining three other couples on the first season of the controversial show, Ryan and Cassie's marriage had slowly deteriorated due to work stresses and the loss of their baby son, Dex.
At the start of the series it was seriously unclear whether the two would make it, with Cassie appearing burnt out and emotionally exhausted. Amazingly, by the end of the series the couple seemed more determined than ever to making it work, especially for their baby on the way.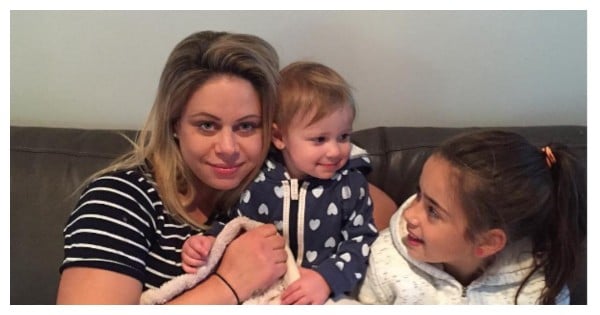 Cassie with her two daughters. Source: Instagram. 
"It's through dedication and hard work everyday that we have moved forward to a beautiful place again," the Instagram post continued. "We owe our happiness to one amazing Marriage Psychologist. we recommend to any couple out there if you want to be back in your happy place then please please seek out the help! We promise it will be worth every minute and $$$."
Within minutes of posting, fellow Seven Year Switch couple Jackie and Tim commented on the photo, writing, "I had no idea you had #matchingtattoos!!"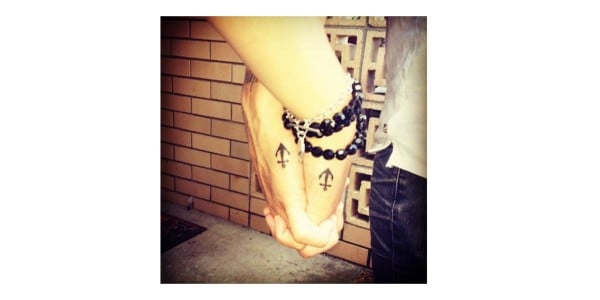 The matching tattoos in memory of Dex. Source: Instagram.
Let's never forget that Tim got a tattoo while on the show, which Jackie threatened to leave him over. After proposing with a tattoo voucher for an engagement ring though, all was smoothed over.
Responding to the comment, Cassie and Ryan replied, "I forget it's there most of the time! But we go them just after Dex died to remind us to be grounded and keep stability."
The pair also shared the story of Dex, and why he is still so important in their lives last week.