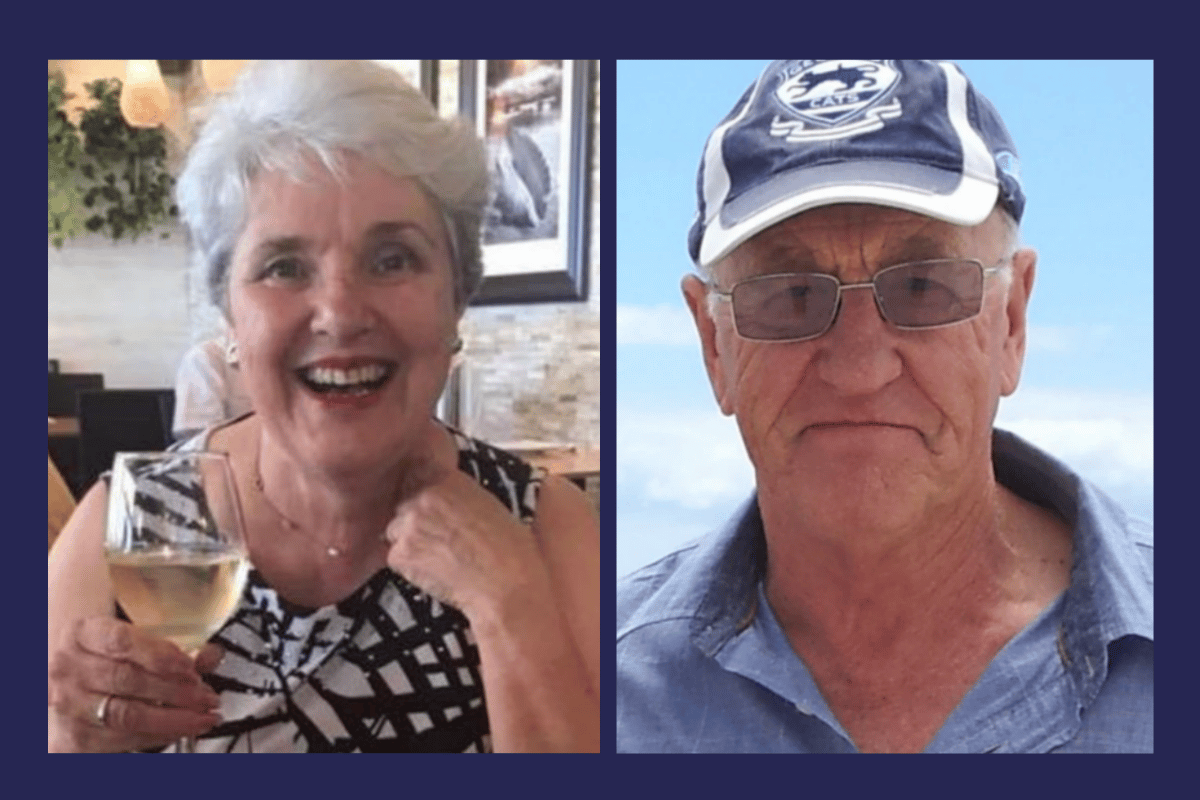 In March 2020, Russell Hill travelled to his favourite campsite in Victoria's high country. There was nothing unusual in that.
What his wife and daughters didn't know, is that he had a companion on this trip: his girlfriend Carol Clay. But within hours of arriving at the campground, they had both disappeared.
The disappearance of Russell Hill and Carol Clay, both in their 70s, completely stumped their families, the public and police for 19 months. 
But it has stumped no one else more than Hill's wife Robyn, who was left blindsided by the fact her husband had not only disappeared but was also having an affair with another woman before his presumed death.  
Watch: The disappearance of Urusla Barwick on Australian Story. Post continues below.
More than a year and a half since his disappearance, police last week have charged a 55-year-old man, Greg Lynn, with the murders of the two campers.
Today, human remains have been found during the search for the murdered campers.
The disappearance of Russell Hill and Carol Clay.
Police said Hill collected Clay from her Pakenham home at 7:30am on Thursday, March 19 before setting off for the campsite. Hill radioed a friend and his wife, Robyn, the following day and said he'd check in again. But he never made contact.
Campers found Hill's Toyota LandCruiser in the Wonnangatta Valley on March 21 alongside a burned-down tent, table and camp chairs. The keys were still with the ute, which was in working order and well-stocked with supplies. Arson chemists investigated the scene, but police said the cause of the fire remains inconclusive.
Neither Clay nor Hill have since used their phones, bank accounts or made contact with loved ones.
Detective Inspector Andrew Stamper shared on 60 Minutes that the fact the tent was completely burnt was immediately suspicious to investigators.
"His camping tent was completely burnt. The stove which no one would put inside a tent, was actually inside the tent when we inspected. The stove was [potentially] put in there to hinder an investigation: potentially someone was trying to cover their tracks."