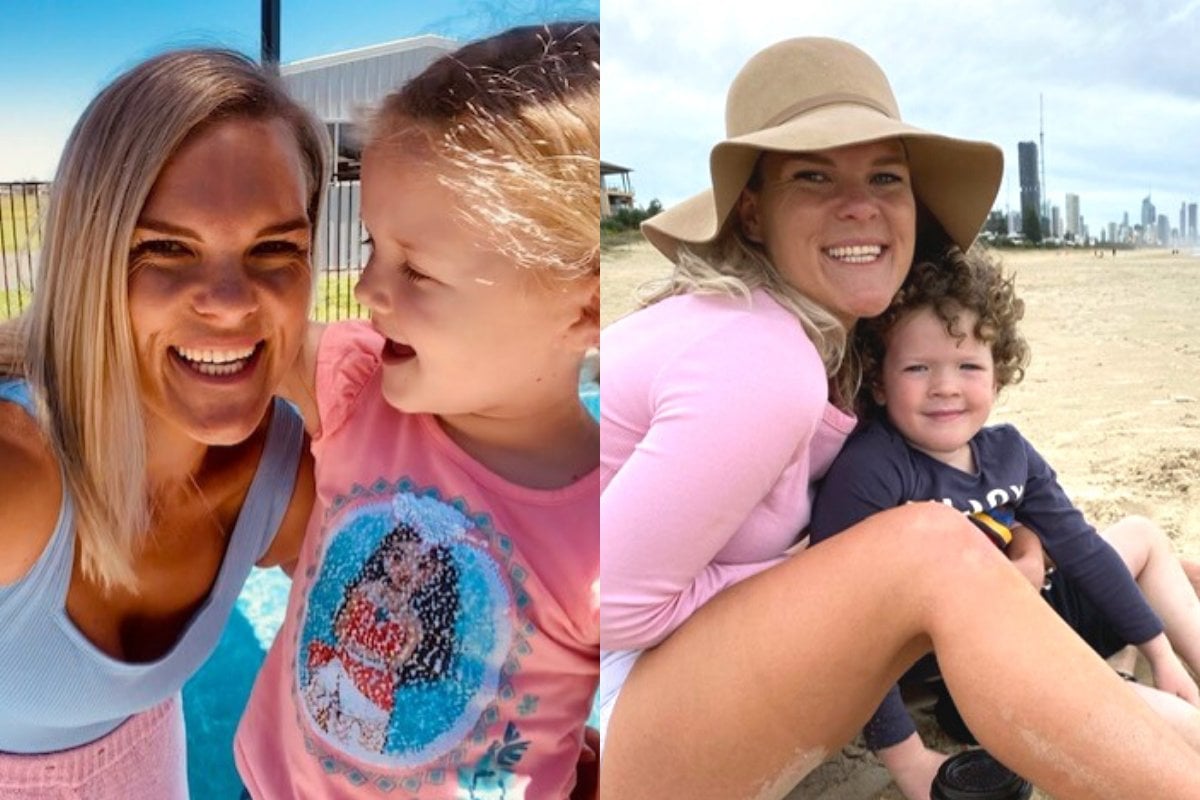 Mamamia's Five Golden Rules series takes a pervy look into the lives of Australian families. From parents of toddlers to parents of teenagers, the series asks parents to share their golden parenting rules, including the rules for their kids, and rules to just get through each day.
This week, we hear from Jane Beth Corcoran - an educator, freelance writer, and mum of two kids.
My name is Jane. 
I am a mum of two kids (aged five and seven), an educator, and a freelance writer. 
In the interest of authenticity, I need you to know that as I write this, my children are at my feet pretending to be dogs. This means they're eating breakfast on their knees - sans hands. 
Watch: Mums share their best and worst toilet training experiences below. Post continues after video.
Keep this in mind before you take on any of my advice.
Here are my Five Golden Rules for parenting.
1. You do you, boo.
So obviously the ultimate goal is to raise decent humans. Humans who generally contribute in some positive way to the world and the people in it. Humans who love and are loved. 
But that's it. 
Everything else – from who they fancy to the hobbies that light them up is their choice. As long as minimal harm is being done to themselves or others, ya gotta let it go.  
The reality is, even though we feel like we own our babes, they are their own living, breathing being who we have the privilege of keeping alive and in-tact until they are capable of handling that job on their own.
Throughout my years in education, I've seen some teenagers buckle with shame when they break the imaginary contract their parents assumed they'd both agreed to. I've seen kids choose the path their mum and dad chose for them.  
Likewise, I've seen the opposite – 'salt of the earth' farming folk who get front row seats to every single high school musical performance their son stars in – despite the fact that the cotton farming dad is 'more of a Barnsey fella' himself.