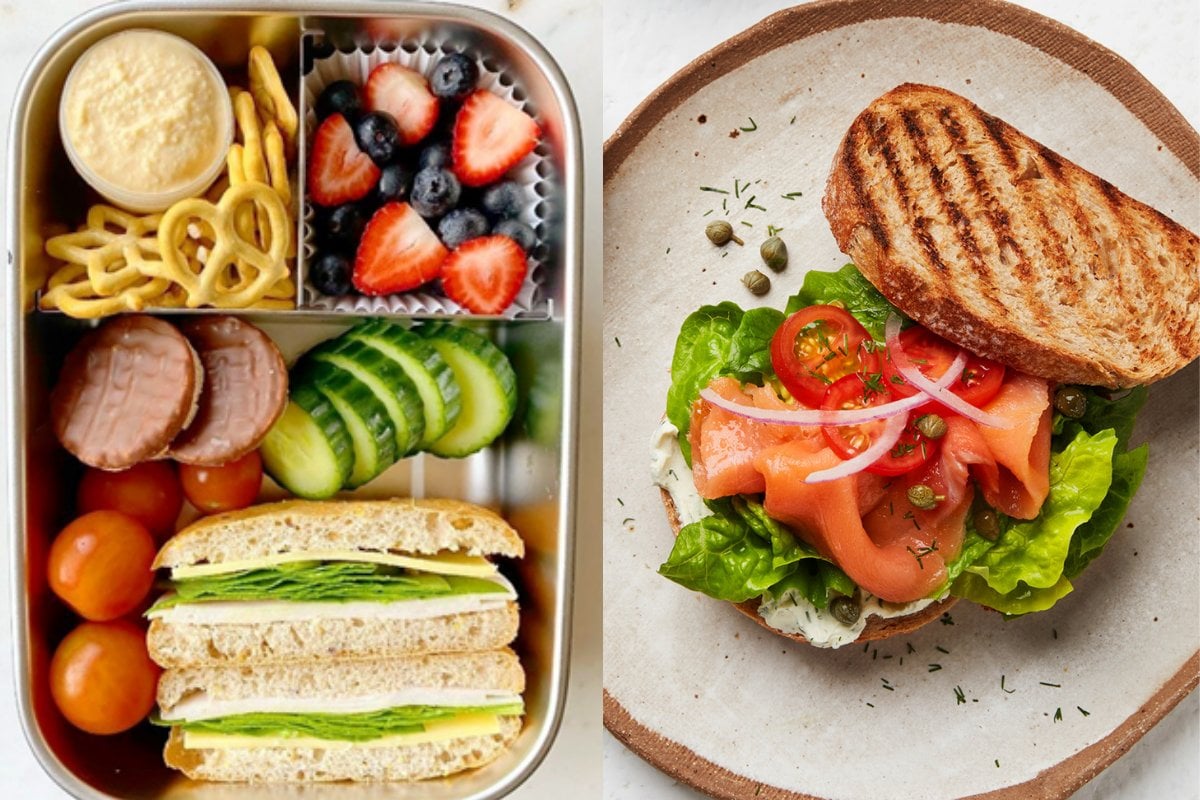 It's that time of year again - the kids are heading back to school and once again we are faced with the task of packing lunches that will give our kids the energy and nutrition they need to get through each day. To help kick start your sandwich creations, we spoke to leading dietitian, mother of two, and Tassal ambassador, Susie Burrell, about her top five back to school sandwich recipes.
Being a mother of two growing boys, I know all too well how hard it can be to think of new and creative sandwich ideas that will excite the kids and also offer nutritional value.
When I'm thinking of ideas for sandwich fillings, I find that the best thing to do is to create a checklist and ensure that each lunch box is filled with a balance of healthy fats, protein, and complex carbohydrates.
Watch: The easiest way to expand your kids' eating habits. Post continues below.
A quick scan of a typical lunch box will generally include some form of a sandwich or wrap, occasionally a vegetable, some fruit, and several packaged snacks.
While on the surface this appears to be the perfect combination, processed carbs and foods are dominating the lunchbox which can all be easily replaced with good fats and protein-rich options.
Ideally, you want your sandwich creations to include a nutrient rich protein-based fillings, like 30-50g of Tassal Tassie salmon, egg, or chicken breast. This will guarantee that your kids get all the essential nutrients they need to keep them satisfied and switched on throughout the day.