***BREAKING PANTYHOSE NEWS***
Someone please call the corgis because something ~ very ~ controversial has just gone down at Buckingham Palace.
It turns out Meghan Markle was missing a key piece of clothing during her engagement photoshoot with Prince Harry (You know, the fancy photoshoot that just happened to occur after Harry proposed to Meghan over a roast chicken dinner #romance).
Her, erm, pantyhose.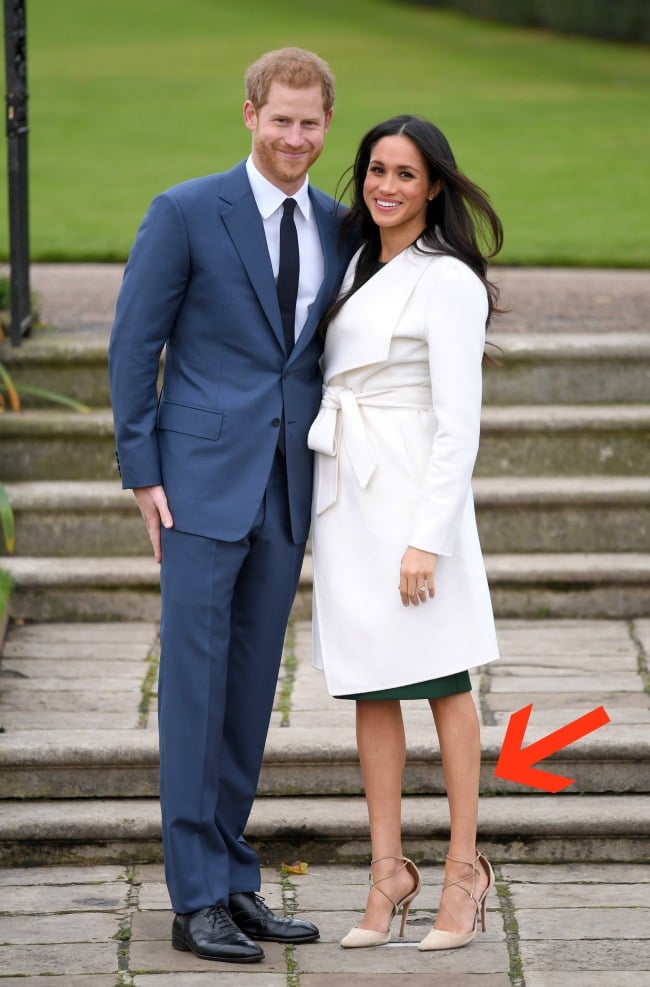 Eh, what even are pantyhose I hear you ask?
Well, they're a very unnecessary form of leg covering that make your legs look like slightly better ~ and shinier ~ versions of themselves. Apparently, there's a strict, unspoken pantyhose policy in the royal family.