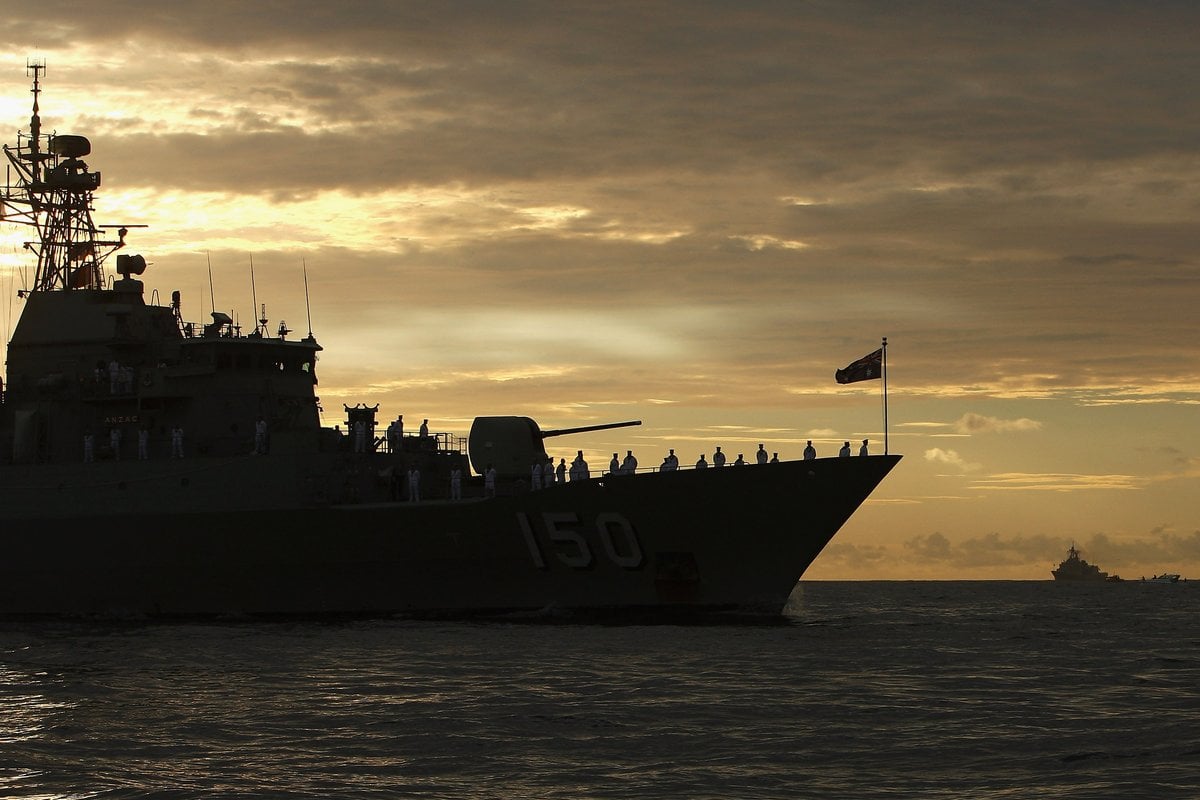 This post deals with mental health and suicide and may be triggering for some readers. 
Witness BR2 had only been with the Royal Australian Navy for less than a year when he was deployed on Operation Resolute.
A young sailer, he was tasked with intercepting "suspect" vessels off Australia's north coast. 
But he and his fellow crewmen soon realised there was more at play and they were being used in a political "power move" to target so called "queue jumpers".
"I was a pretty ignorant 21-year-old kid, thinking that these people don't deserve to come here because why are they jumping the queue," witness BR2 told the Royal Commission into Defence and Veteran Suicide this week. 
"That changed pretty quickly meeting these people. These people... are some of the most genuine people I've ever met." 
Witness BR2, who joined defence following in his grandfather's footsteps, said it became a lot more than "just doing your job" and he was disheartened to know the people he rescued were being sent to refugee camps. 
"You cared for these people that you were saving. To know that these people were going to refugee camps as a political power move sort of felt like a bit of a kick in the guts."
Speaking to the commission about some of the harrowing experiences he encountered, Witness BR2 recalled coming across bodies "scattered" in the sea after a vessel had capsized.
"Clearly the boat had been involved in some kind of collision," he said. 
"I remember one of my mates saying, 'I think that's a doll in the water' and it was actually a baby. And I just remembered he sort of lost the innocence from his face a bit.
"An attempt was made to investigate these bodies, and it was found that it was untenable to be able to retrieve them due to the process that happens to the decay of a body at sea."
The crew later held a vigil onboard, but the sailer said there was no "formal debriefing" afterwards.
"Everyone knew that there was nothing we could have done but being professionals in the navy, you want to be able to do everything you could and there was definitely a sense of failure."
After the operation, one psychologist followed up with 180 personnel.