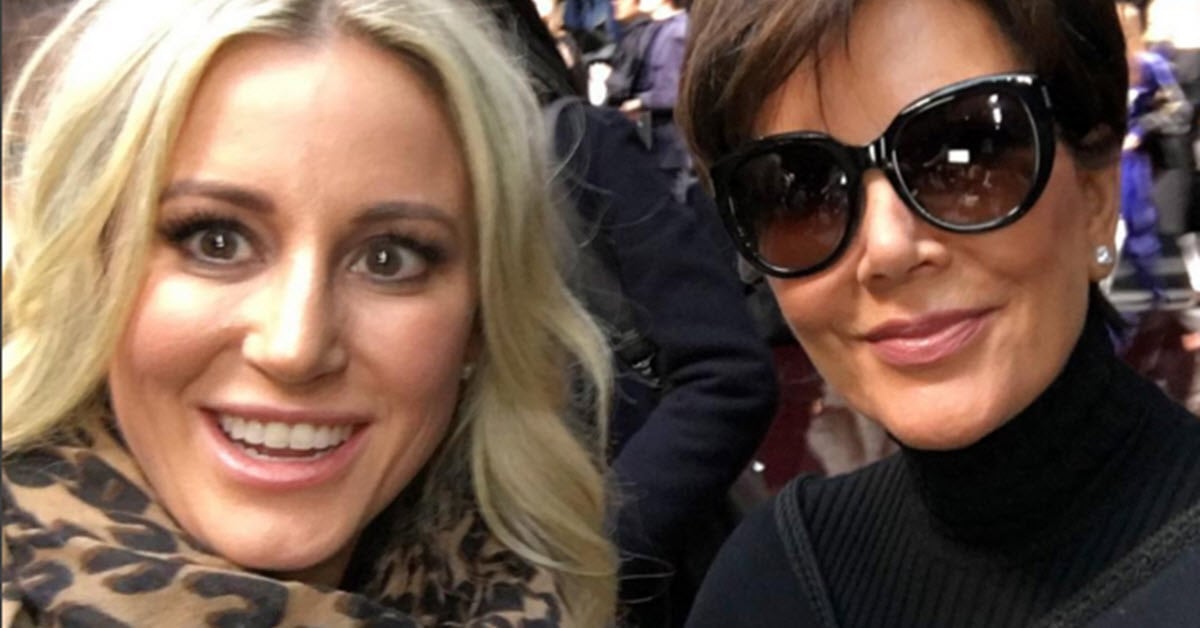 The ever-opportunistic Roxy Jacenko, 34, ran into a woman who must surely be one of her idols at Paris Fashion week.
Jacenko couldn't resist a selfie with the mother who turned capitalising on her children into a high art.
Kris Jenner, 60, looks ever so slightly less pleased with the encounter, which occurred at the Hermes (that's Eeeeeeeeerrrrrmmmez for the uninitiated) show than Jacenko does. She didn't even bother to remove her sunglasses.
Jacenko excitedly shared the picture on her Instagram account, which is currently a cornucopia of Chanel bags and pouty selfies.
Jenner did not share the picture on her Instagram account, preferring to highlight her high fashion contacts (Karl, Kendall, Donatella).
I like to think they had an honest, momager to momager chat that might have gone something like this:
Roxy: "I'm a huge fan of your work in the promotion of your offspring for financial gain!"
Kris: "Oh, thank you-" (said in that American way, 'theeeennk yaaao') "… uh?
Roxy: "Roxy! It's Roxy, my name's Roxy, I'm from Australia, oh my god I'm babbling. My daughter's name is Pixie and she's got 110,000 followers on Instagram."
Kris: "That's really nice, sweetie. My daughter's name is Kim and she's got 63.2 million." *drops mic, walks off arm-in-arm with Karl Lagerfeld*
Roxy, under her breath: "Best. Day. Ever."
Watch Roxy on The Project talking about her daughter's online presence…