When Roxy Jacenko's husband Oliver Curtis was sentenced to two years in prison after being convicted of insider trading in June last year, the mother-of-two thought it would be best if she told her kids that their dad was in China.
However, when she decided to take her three-year-old son Hunter to visit Ollie as a surprise, she realised that she would have to stretch the truth a little more.
Speaking to Mia Freedman on the latest episode of the No Filter podcast, the business woman said, "I took Hunter there to visit him…I told him we were going to China and we went on a plane – I was like '45 minutes to China!'"
Listen to Roxy Jacenko tell Mia Freedman what it was like taking her son to visit his dad in jail. 
Curtis is currently doing his time in the Cooma Correctional Centre, 5 hours south of Sydney.
"Ollie was standing at the outer fence…because apparently when you're in jail you walk the fence, because there's nothing else to do – you keep walking…so we get there and I get Hunter out of this taxi – and we walked towards the fence and there was a mexican standoff."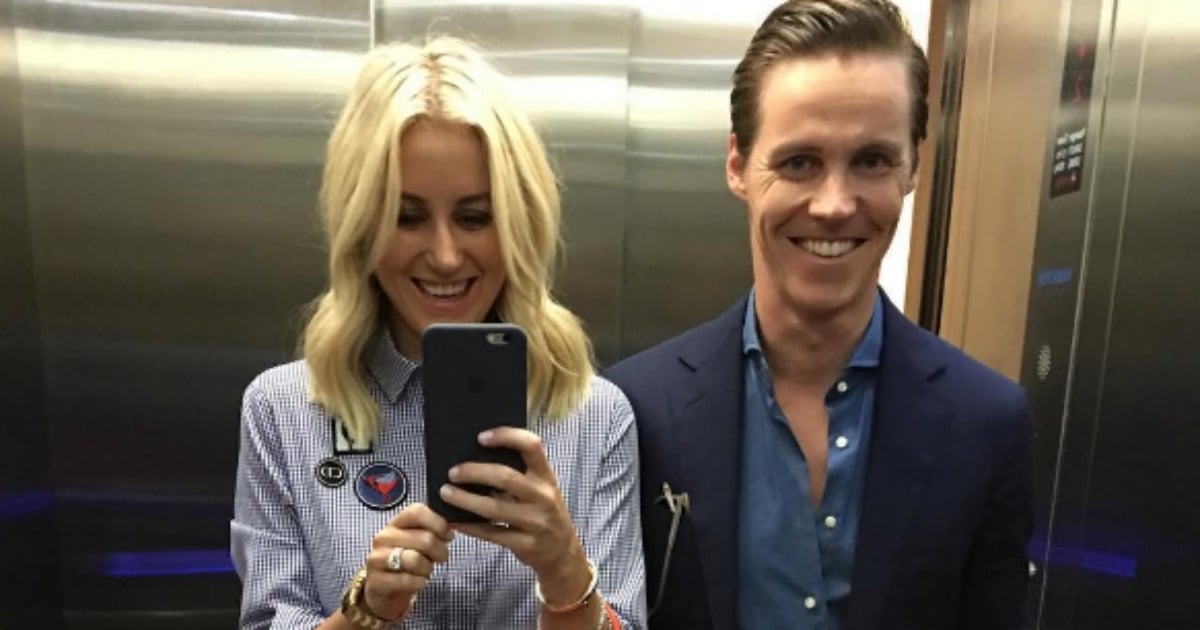 "Hunter was probably thinking 'Why is my dad all in green?' and 'Oh China! Very interesting here, not much around...a lot of high fences" Jacenko said.
The three of them got to spend three hours together before the bell rang and the visitors had to leave.
But Pixie, 5, who hasn't been coping well since her dad has been away, didn't get to go.