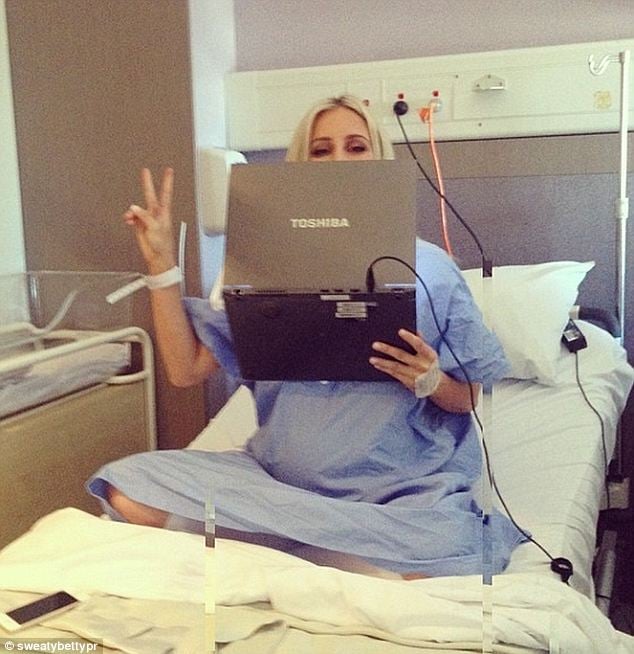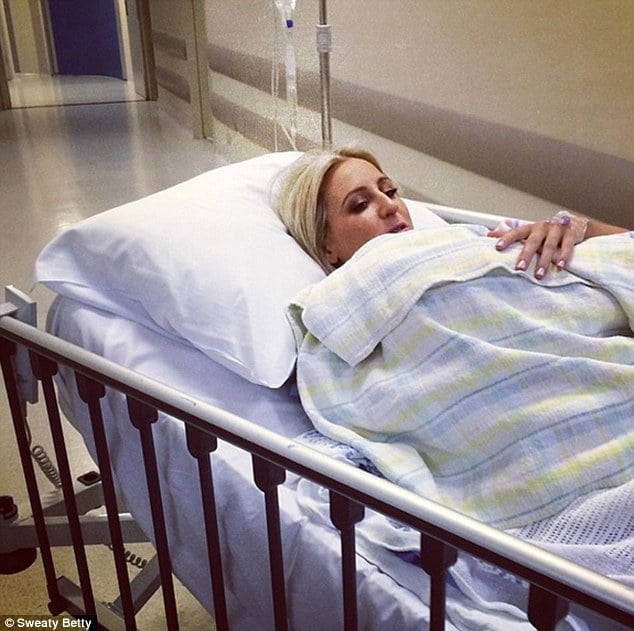 Roxy Jacenko gave birth this afternoon– and we've got the hospital selfies to prove it.
The 33-year-old PR icon and Celebrity Apprentice Australia star gave birth to a healthy baby boy name Hunter Curtis at Prince of Wales Private Hospital in Sydney.
Roxy uploaded a picture of herself, snuggling a baby-sized bump under a blanket on a hospital bed at about 1:30pm. The accompanying caption read:
Thanks for the lovely messages :) there's a very cute baby boy under there called #huntercurtis xx I asked if he wanted an Instagram account he said thanks but leave that to @pixiecurtis !! Xx

---
Several hours prior, the Sweaty Betty PR company owner had announced her hospital arrival with a photo of herself in a hospital gown and the caption: "This shade of blue is certainly not within the standard colour palette of white / navy / grey / black!"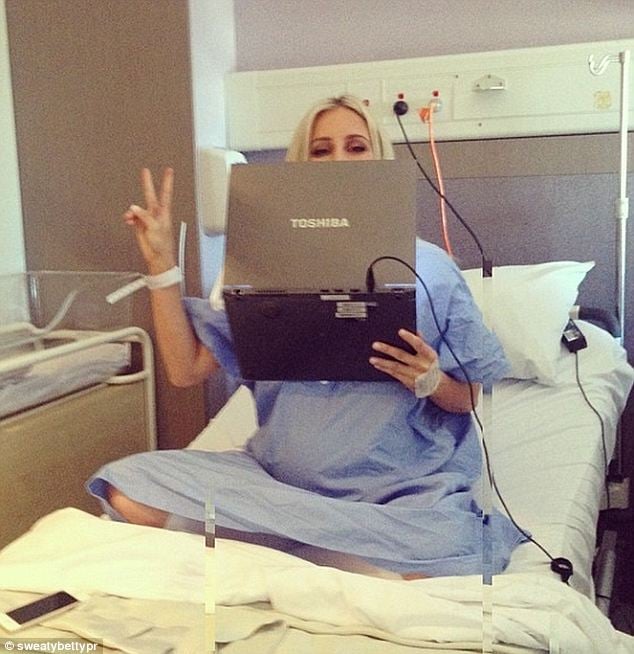 Roxy released her second semi-fiction book about life in the PR and fashion industries in November, and has previously drawn controversy by launching the career of her two-year old daughter Pixie Curtis, who gets paid $200 for every photo she posts on Instagram.
In March, Roxy revealed she was suffering from Bell's Palsy – a form of facial paralysis that affects over .02% of young women globally each year. While there is no known cure for the mysterious condition, Roxy told Mamamia in April that steroids and acupuncture had helped her get 'almost back to normal'.
Roxy's a bit of a style Queen. Here she is in all her fashionable glory in some of our favourite outfits:
Follow Mamamia Fluff on Facebook

Mamamia Fluff brings you the most awesome celebrity news and gossip from around the world.
When famous people misbehave, get married, have babies, or do something ridiculous – you'll be the first to know.