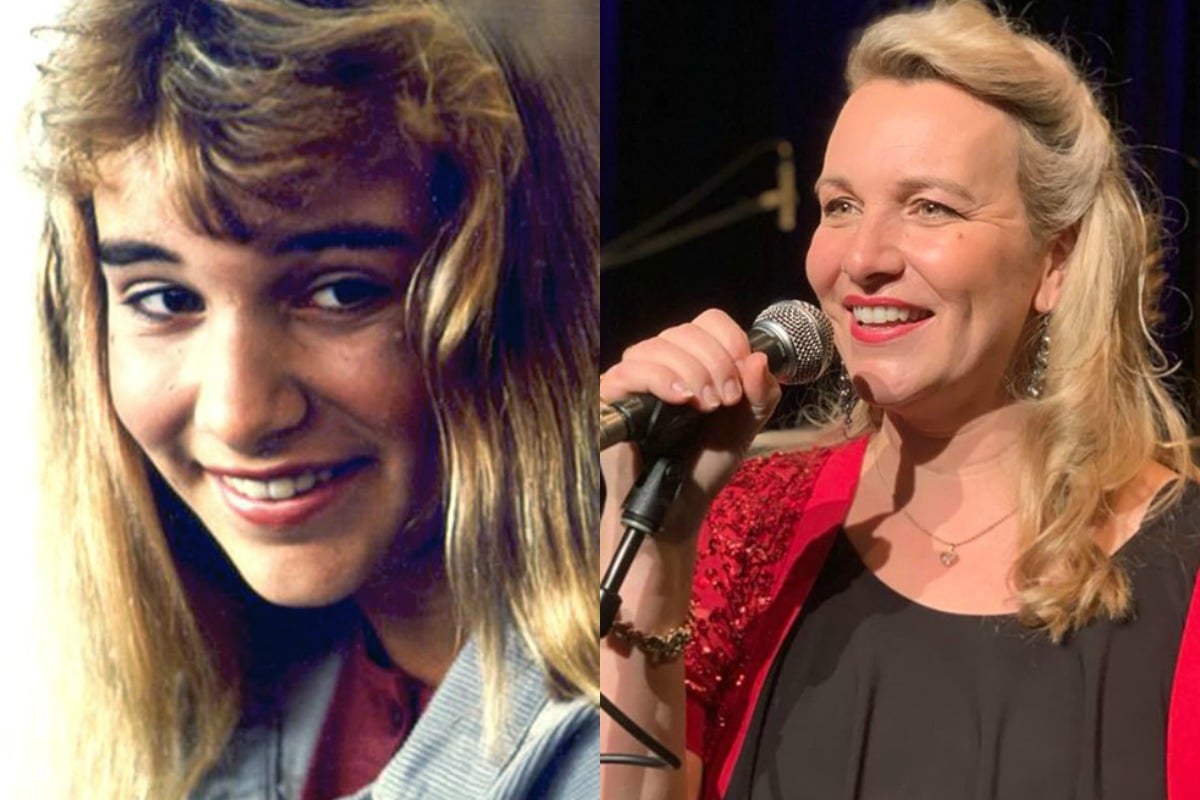 It's one of the unforgettable scenes from Round The Twist. Pete Twist uses a lipstick that makes him irresistible to all females. As he sits in his classroom at school, girl after girl kisses him passionately – including his twin sister, Linda.
Awkward? For Tamsin West, who played Linda, yes, very.
"Kissing on screen is 10 shades of embarrassing because there are always other people around," West tells Mamamia. "In that scene, there was a classroom full of people too. And it didn't help also that I had a big crush on my brother."
Yep, that's right. West had a crush on Sam Vandenberg, who played her twin, Pete. But they didn't date at the time.
"I never even told him. So this is probably the first he's going to hear about it!"
West was 15 years old back in 1989 when she was cast in Round The Twist, one of the most bizarre kids' shows that Australia – and the world – has ever seen. She and Sam played 13-year-old twins who lived with their younger brother and widowed dad in a haunted lighthouse.
"I got to spend six months doing the most fun, silly enjoyable stuff," she says.
Nowadays, when people talk to West about the show, they usually want to talk about the "gross" scenes. There's the one involving a flock of seagulls pooing on Linda and Pete. The white gunk pours down on the two kids as they stand helplessly below the birds.
"That was my first day of filming," West remembers. "We got absolutely covered, head to toe, in the seagull poo."
Whatever substance was used for the poo went "as hard as a rock" once it dried.