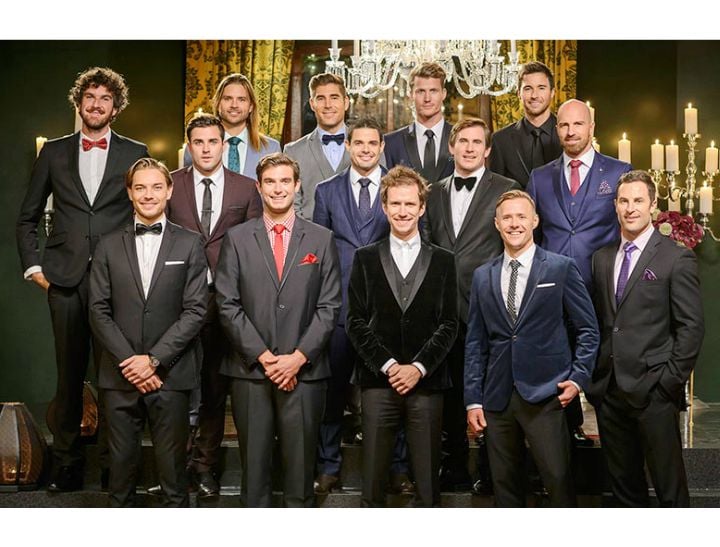 Missed last episode's recap? Get on that. Read it here.
Okay. The people have spoken. It looks like SULLY HAS RELEASED THE FUNDS. Well, some of them, anyway.
Not only do we open with NEW FOOTAGE of Queen Bachie doing some serious beach thinking (minus turtleneck), but we are presented with a PLANE in the first 30 seconds, all set to some pretty damn serious-sounding romantic orchestra music. THE DIAL HAS BEEN TURNED UP TO 11, PEOPLE. Oshie's Hairspray budget may have compromised, but I think he'll agree it's worth it, if we finally get the ridiculous extravagance we freaking deserve from this show.
And we are straight into it, you guys. A final date for each of the Peen Owners to prove that their peen is the perfect peen for Bachie Queen's special place.
SASHA'S LAST CHANCE TO PROVE HIS PEEN.
His current chances:
Well, we all know that Sasha, with his Bachie Queen clit-tingling skills, has been the front-runner all season. BUT, Channel Ten have some veeeery talented and tricky producers, who are not only good at placing couches and candles in various locations, but also very good at the ol' misdirect. I dunno. It could just be that I've been writing about Bachie for almost three months and I'm losing my damn mind to Bachelor-based conspiracy theories. WHO AM I? IS OSHIE'S HAIR EVEN REAL? SEND HELP PLS.
The date:
It's skydiving. Okay. Sort of disappointing. But at least there's a plane involved.
Begins with Sasha blindfolded in the back of a car, which is obviously because they convinced him he was going to an exotic location and don't want him to figure out that he's actually just headed to some paddock in the outskirts of Western Sydney. Oh and this is so great: Sasha has a HUGE fear of heights, which Bachie Queen knows about, so she is basically torturing him to make him prove his love. YAS KWEEN.
He does not look thrilled.
Then he looks over the plane and says what we're all thinking:
"That plane doesn't look too good."
Yeah, alright, it doesn't look great. BUT IT'S ALL THE BUDGET COULD AFFORD, YOU ARSEHOLE. Be thankful your date involves a damn plane and not just a Magic Sex Couch plonked in the Channel Ten parking lot.
I have to say though, I did get a little worried for the poor guy when I saw that part of his skydiving equipment included a FUCKING RUBBER BAND:
They skydive. It's obviously not as good as when Laurina did it last year. There's some minor drama when Bachie Queen gets -GASP!- dizzy after the jump. Then she's fine. #ManufacturedDrama