When Rob Kardashian proposed to Blac Chyna back in April rumours swirled that he didn't tell his family beforehand.
Well, we now know the rumours were true because the whole thing was caught on camera.
Kris Jenner found out about her new daughter-in-law via social media.
Ouch.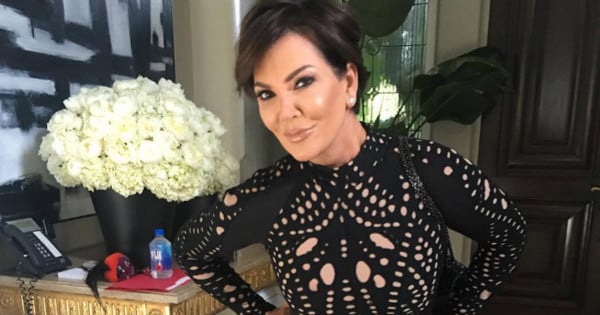 Kris Jenner. Image: Instagram
In the latest episode of Keeping Up With The Kardashians (which will air next week), Kris Jenner talks about how she found out.
E! Online aired part of the episode where Jenner talks to her friend Sheila Kolker.
"I guess Rob got engaged last night. I wake up to a gazillion text messages, which is never good news. And I'm reading through them and realise Rob got engaged last night, he got engaged! And it's sorta coming out of left field, I think I'm just in shock."
Back in April, Jenner was approached by the paparazzi they day of the social media posts about Kardashian's engagement. Post continues after the video:
In the previous KUWTK episode, we learnt that Rob was on the phone to his family (who were having a family vacation in Vail, Colorado which he decided to skip) on the night he proposed.
Even worse, Blac Chyna's family knew. "He asked for her mom's hand in marriage. And he's never even mentioned it to us. I'm not going to call him, he should've called me, I didn't do anything to him." Kolker advises Jenner to "put one foot in front of the other". To camera Jenner then says, "To hear that Rob got engaged through social media is a bit disappointing to say the least. He should've told me first or even talked to the family about it or mentioned it to his sisters, but I had no idea." 
This is the first season in two years that Kardashian is in the family's show. He'd previously been out of the spotlight allegedly due to a diabetes scare, depression and weight gain.
The family have credited Chyna with turning Kardashian's life around, however, his sisters have all at one point shared concern over their brother not wanting to be a part of the family.
The surprise engagement was followed by a surprise pregnancy announcement... we are just wondering if Kardashian told his mum before they shared the announcement on Instagram.
Feature image: Rob Kardashian's Instagram