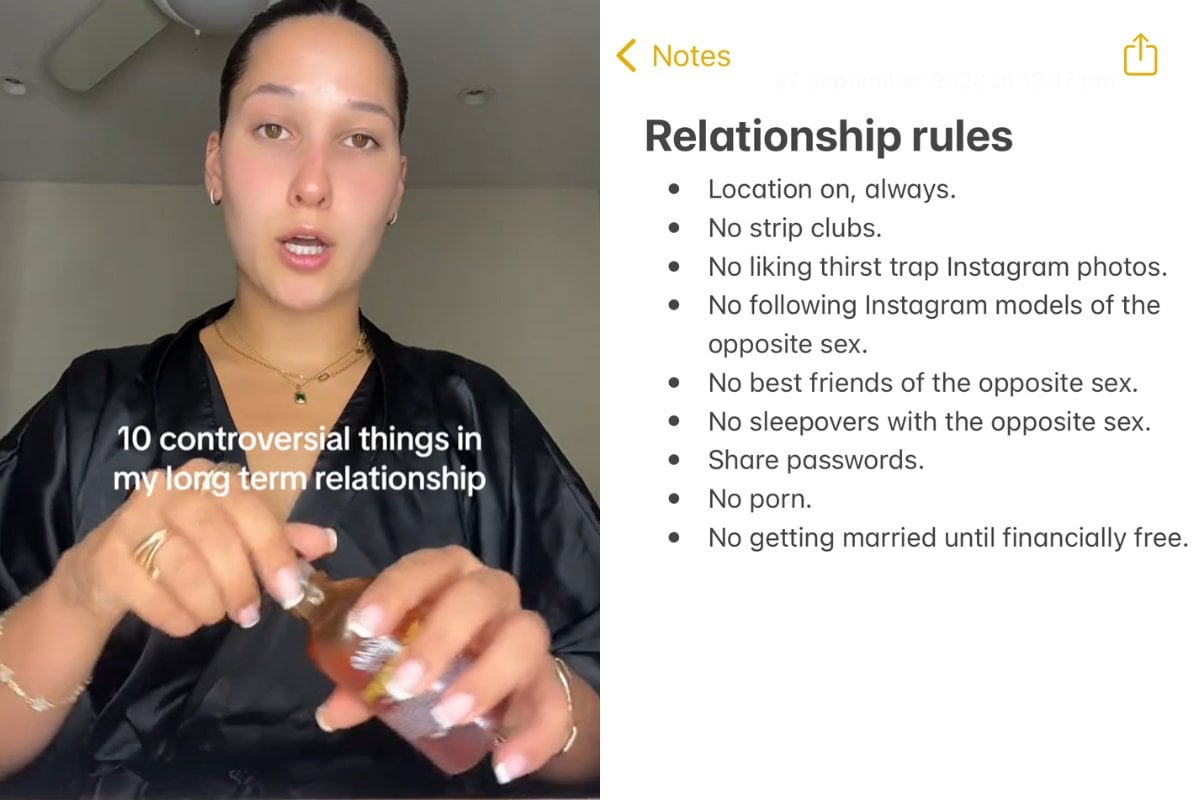 I quite like rules. Without rules, no-one would pay taxes, everyone would speed, and my teen would party all night. Rules stop our society (and my family) from devolving into chaos.
But do you need rules for your romantic partners? And what does it say about your relationship if you do?
On TikTok recently, a woman sparked furious debate when she rattled off the list of 'rules' she and her partner must follow. These included – but were not limited to - no porn, no strip clubs, no following Instagram models, and always sharing phone passwords and locations.
Look, all couples have rules. My partner likes the dishwasher stacked a certain way, and he becomes agitated when I haphazardly toss things in. I am a stickler for punctuality, and I become anxious when my partner is late. I know now to place plates neatly in the tray; he knows now to try to be on time.
But these are just behaviours, and adjusting them was part of the learning curve of our relationship. It is perfectly normal to negotiate with your partner on how you want to manage your lives: how you wish to share chores, how you want to socialise, how you plan to parent your kids, and how you can best manage difficult conversations.
And of course, couples argue. We are all imperfect. On Reddit this week, a woman posted about 'grounding' her husband when he failed to wash her car. It was a ridiculous fight, but living with another person can be hard. He washed the car, she forgave him, and they both moved on.
Watch: Relationship red flags. Post continues after video.