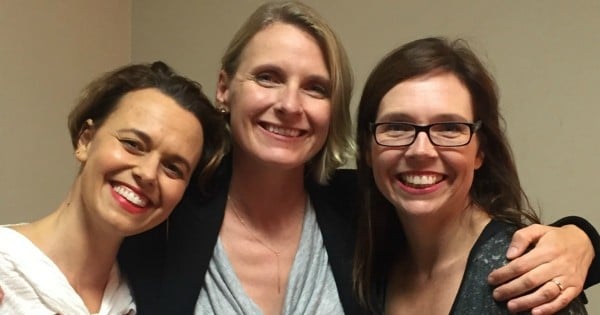 So today is my birthday. I'm 44. And the older I get the more I realise how little I know because life is so complex and people are complex and few things are black and white. But here are five things I've worked out.
1. Choose your travel companions wisely. I'm not talking about for that trip to Bali. I mean for your entire life. WHO you take with you — who you surround yourself with – impacts everything. The friends. The partner. Even the family members.
Are you with people who bring out your best? People who are celebrating your successes and comforting you during your losses? Or are you with people who make you feel small or who bring out your worst or who convince you not to try or dream or attempt? Are you with people who suck you dry or who are only there for the good moments? Who we take with us for our journey impacts what we do, where we go and often how we see ourselves and the world. So we must choose our travel companions wisely. That's the first thing I've learned.
Another pearl of wisdom from Bec (post continues after video):
2. Everyone has a story. Everyone. Everyone has a reality-tv-worthy back story. I have yet to meet a person who hasn't experienced a loss or heartbreak or trauma or crisis or major set-back that hasn't shaped them in some way. And maybe if we knew everyone's back story we'd treat each other with a little more kindness. We are all behaving the way we do for certain reasons - we are the products of our childhoods and our choices.
3. Joy is often found in the small moments. In the past three weeks I've cut back on my work (due to childcare issues) and I'm just sinking into the time I have with my kids. I love my work (obviously!!) and I'm still working but I'm not doing as much work. I'm not burning the candle at both ends. And you know what? I'm happier. I feel less of the wishbone/pulled in two directions feeling. In the blink of an eye all my kids will be at school and my days will be free to work. So for now I'm just sinking into my time with the kids and working when the opportunities arise. And I'm very lucky to have that chance and choice.