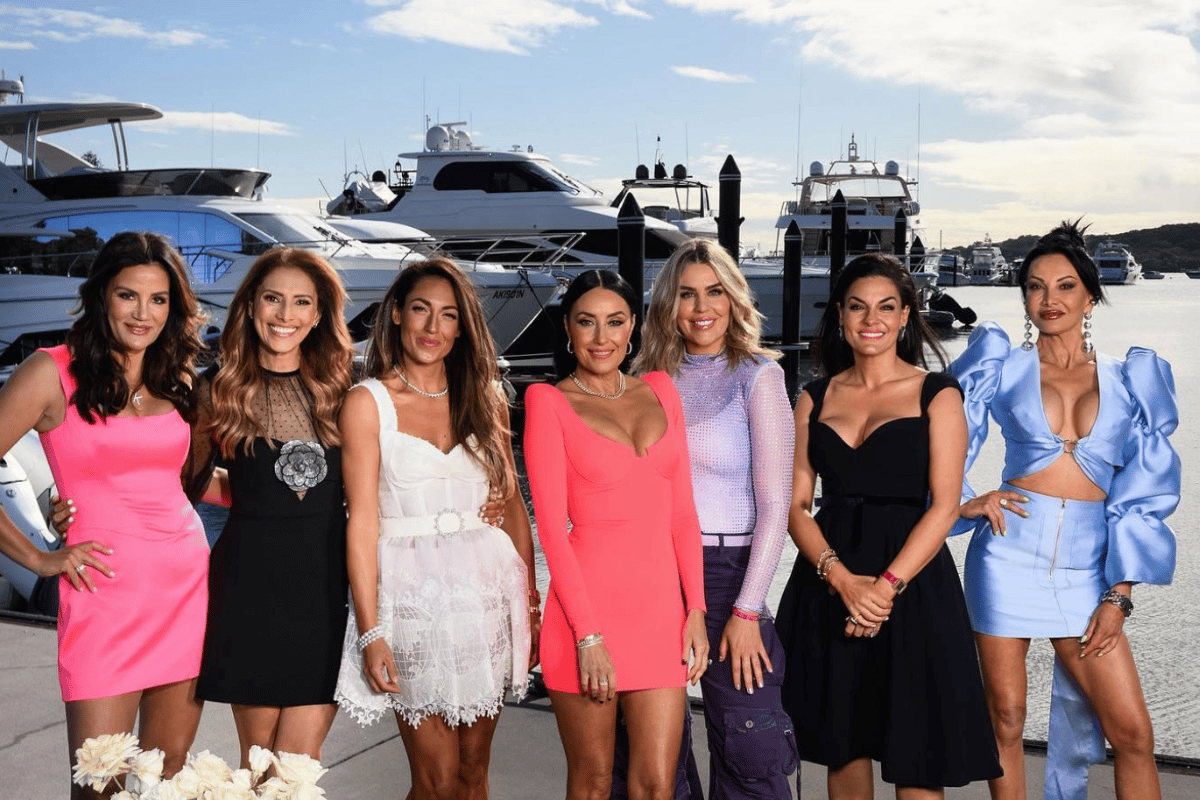 The Real Housewives of Sydney is coming back, revamped, refreshed and apparently better than ever.
This week the new cast was revealed, with seven Sydney women set to navigate complex friendships, personal lives, careers, families and drama all upon a backdrop of luxury. We love it.
We will see Sydney OGs Krissy Marsh and Nicole O'Neil return (big yay).
We also have Dr Kate Adams, who is the owner and head vet from Bondi Vet Hospital who also is a regular on the vet's reality TV show, shoe designer Terry Biviano and Sally Obermeder who is a television presenter and the founder of wellness brand Swiish. And to round it out, we also have additional fabulous newcomers Victoria Montano and Caroline Gaultier.
Now as a gigantic Real Housewives fan, when I was asked if I wanted to attend the cast announcement event and chat with the Sydney Housewives... my answer was a resounding yes.
Watch: Goggleboxers watch the OG season of The Real Housewives of Sydney. Post continues below.
Season one of Sydney was back in 2017 - and it was Jatz crackers to say the least.