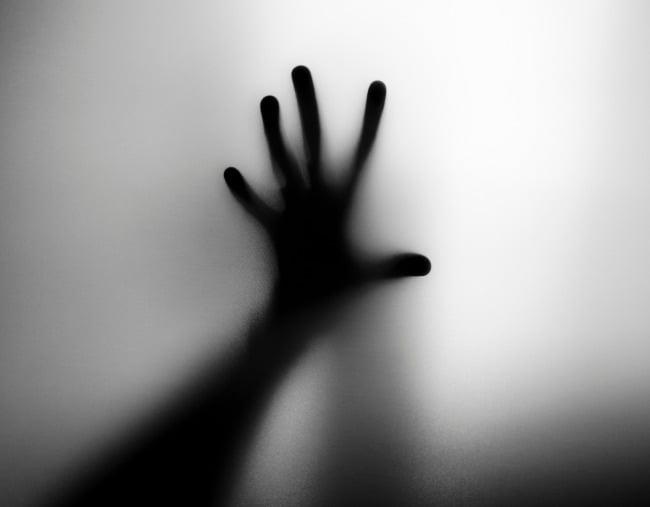 Prepared to not sleep tonight? You've come to the right place.
When it comes to real-life, creepy ghost stories, Reddit is truly a gold mine – it's the gift that keeps on giving.
From faceless figures to an, er, disappearing orange – the stories are endless.
And because we're not ones to pass up on sharing a good ol' spooky ghost story, we've rounded up all our favourites for you.
Continue reading, at your own risk.
"I felt a cold breath"
"I have eye migraines, which means I see an aura but don't feel pain. I was lying in bed seeing shadows moving around the walls, thinking maybe I was having a migraine (I really think I was).
"On the wall next to me was a static shadow, stranger than the others. I was wondering why this shadow was static while the others moved with my eyes and suddenly I felt a cold breath on my hand.
"At that moment, my hand was too far from my face to have been my own breath. I freaked out and told my boyfriend to go [to] bed with me. Not sure if [it was] paranormal, but [it was] quite disturbing." – Reddit user Auspicios.
The dark man
"When I was in primary school I shared a queen size bed with my older sister and our family dog (a mutt that looked like a short haired Lassie) would sleep at the foot of our bed every night. When I was about six years old, I woke up one night around midnight and saw a dark figure standing at the foot of the bed. The figure was entirely in black without any eyes or a face.