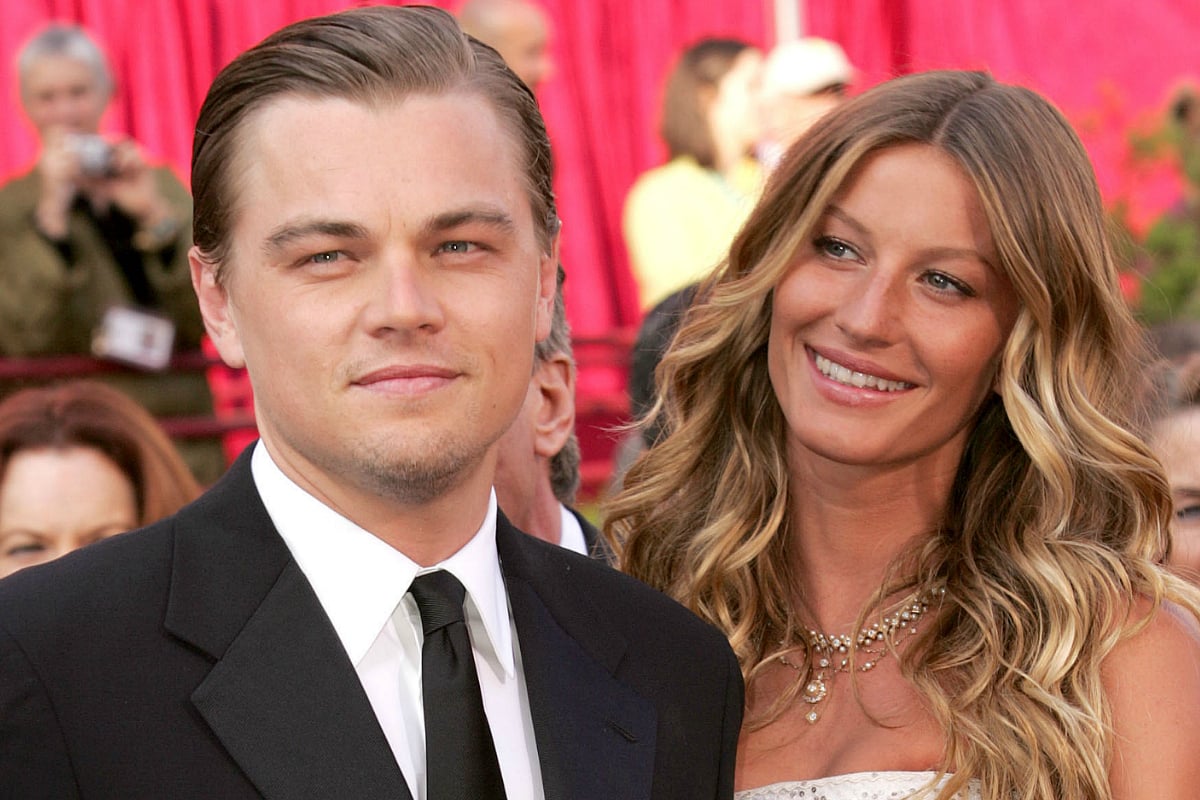 Leonardo DiCaprio has a reputation for dating young, beautiful women.
But until now, we didn't realise quite how strict of a criteria the "young" aspect has been for the Oscar-winning actor's girlfriend selection.
A helpful graph, however, has shown us that the 44-year-old actor outright refuses to date anyone over 25 years old.
In fact, three times he has ended a relationship with a woman before her 26th birthday.
The eye-opening graph was created by Reddit user TrustLittleBrother, who shared it on the platform this week. It illustrates the timeline of Leo's relationships, as well as the ages of each of the women he dates against his own age.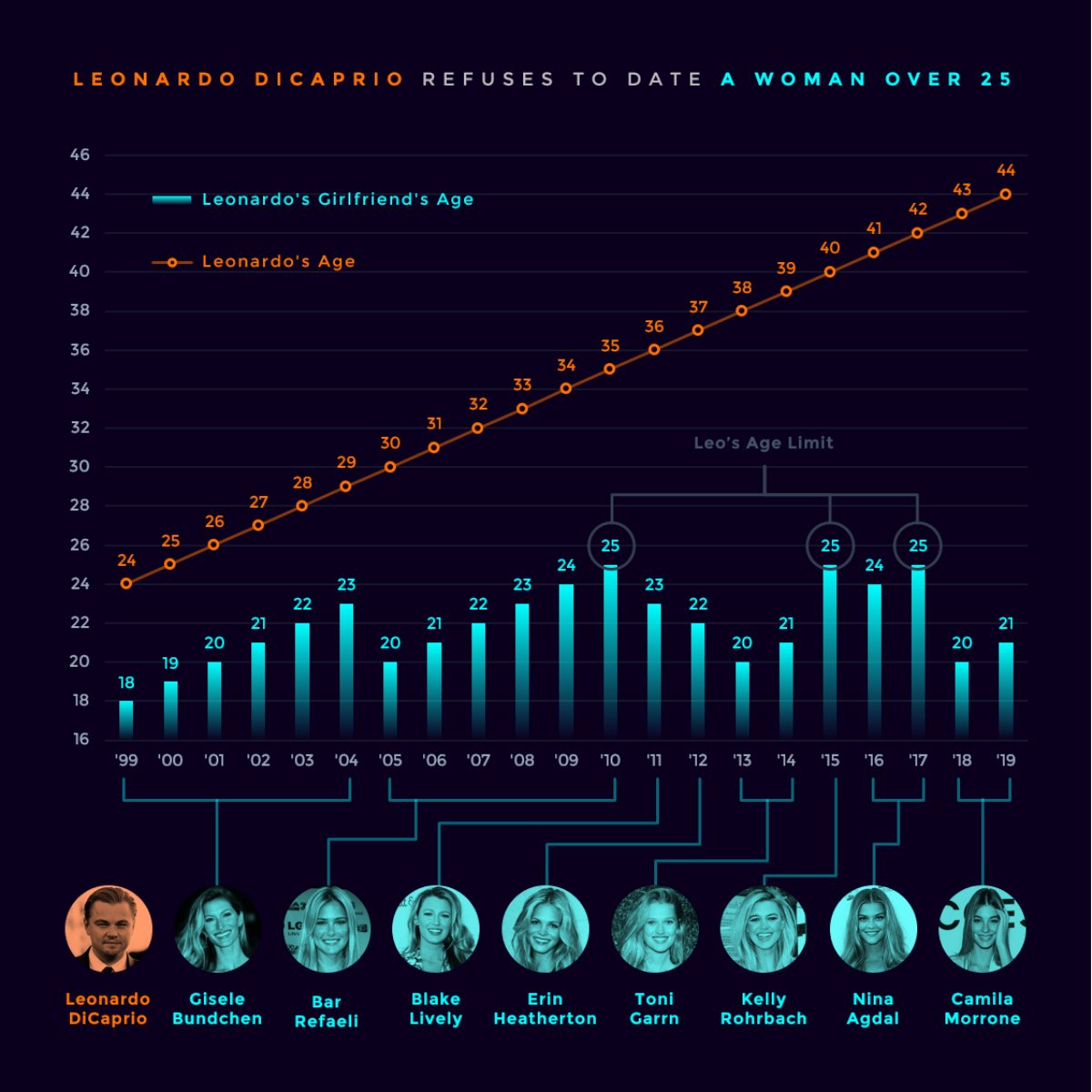 As we can see, as Leo's age goes up, the age of his girlfriend hovers in the early twenties.
The last time the Great Gatsby star dated someone even close to his own age was back in 2005, when he and model Gisele Bundchen ended their five-year relationship. At the time he was 29 (turning 30) and she was 24.
Of the breakup, the Brazilian-born Victoria's Secret angel told Porter that it was caused by a change in her lifestyle.
"No longer numbing myself with smoking, drinking and too much work, I was becoming more and more aware of things that I'd chosen not to look at," she said in an interview with the magazine earlier this year.
"Was I alone in wanting to do some serious soul-searching while he stayed the same? In the end, unfortunately, the answer was yes."