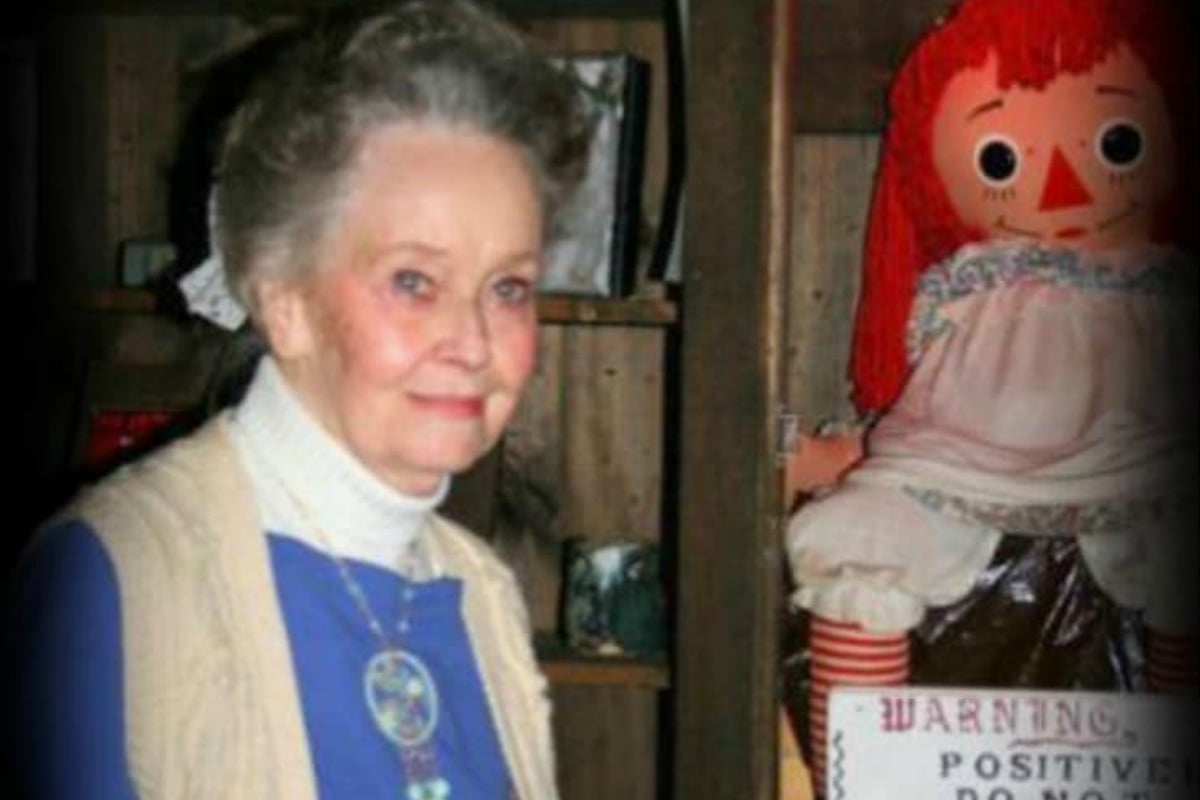 Annabelle has a face you don't forget.
Once you've seen the doll's striking features in horror films like The Conjuring and Annabelle, it's hard to erase from memory.
She's your quintessential nightmare. And she's now returning, just like a bad dream, in the new thriller, Annabelle Comes Home.
But while you may think that the doll is based on a fictional tale, the story of Annabelle actually has a terrifying true story behind it.
And although her face in real life may appear more benign than the movies depict, the account is even scarier than the movies tell.
Watch the trailer for Annabelle Comes Home below. Post continues after video. 
It starts very innocently, when a mother purchased a Raggedy Ann Doll in an antique store as a birthday present for her daughter, Donna, in 1970.
The woman's 28-year-old daughter was a nurse, who lived in a small apartment with her roommate Angie. Donna liked the present, and added the doll to her bed atop her pillows.
Within days, Donna and Angie noticed the doll had moved. It was only slight, they remember, but it was enough to evoke a slight sense of uneasiness.
As time went on, the roommates observed the doll's movements were becoming even more pronounced.
When they would come home, it would be in an entirely different room to the one they last remembered it being in.
At first, the doll would just move, but then it began to leave messages too.
Donna and Angie would find pieces of paper, being held by the yarn-haired toy, that would read "Help Us". They described the handwriting to be not unlike that of a small child's.
It was when Donna noticed blood drops on the doll's hands and chest that they decided to seek professional advice from a medium.