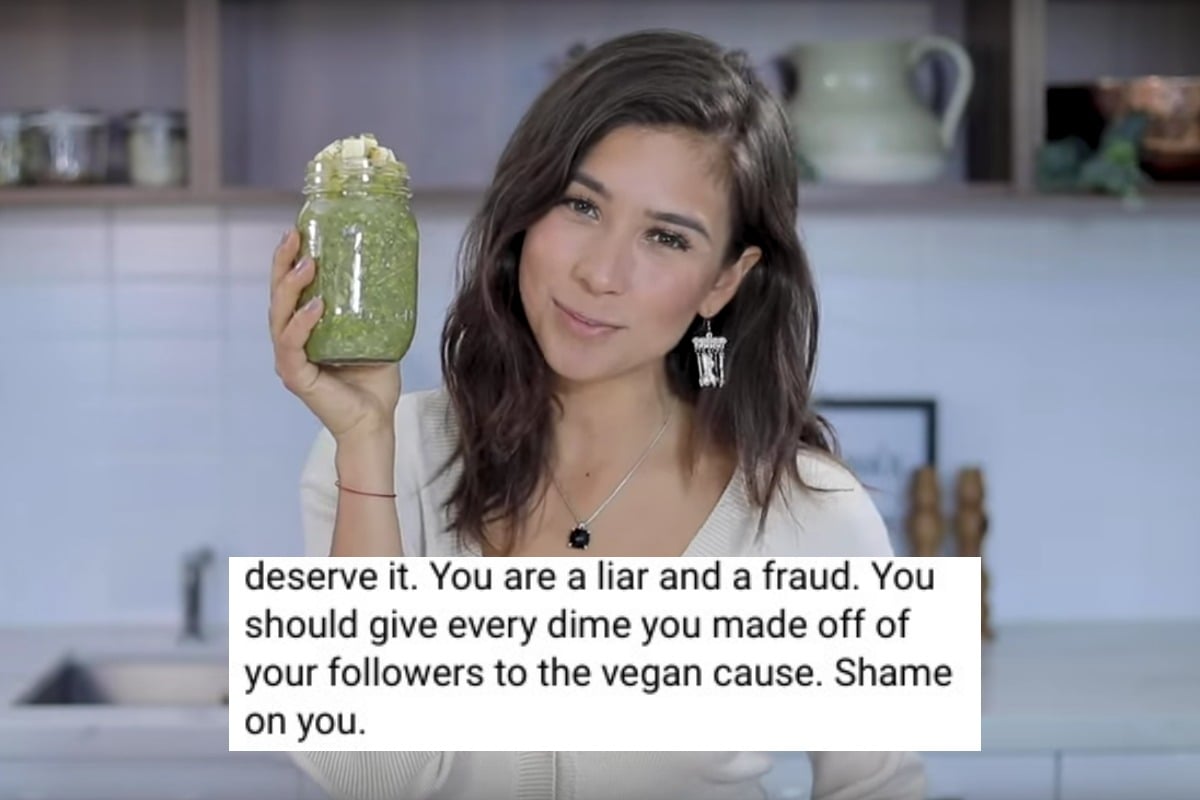 If you scroll through recent comments on photos of Instagram influencer Yovana Mendoza Ayres (a.k.a Rawvana), you'll see a lot of fish emojis.
They've been put there by former fans of the Vegan vlogger, who has 1.3million Instagram followers and more than three million subscribers to her Spanish and English language Youtube channels.
They're unhappy you see, because Ayres committed the ultimate vegan sin.
She ate meat.
Ayres was captured on a video uploaded to YouTube by another vlogger and it's pretty clear that she's eating a plate of fish, well – pretty clear until she tries to hide it.
Whoops.
 

View this post on Instagram

 
Rumours began, but Ayres remained quiet for a while before uploading a 33-minute video to her YouTube channel titled: "THIS IS WHAT IS HAPPENING."
In it, she takes viewers through her journey of veganism, the impacts this had on her health and why she recently had to abandon the diet.