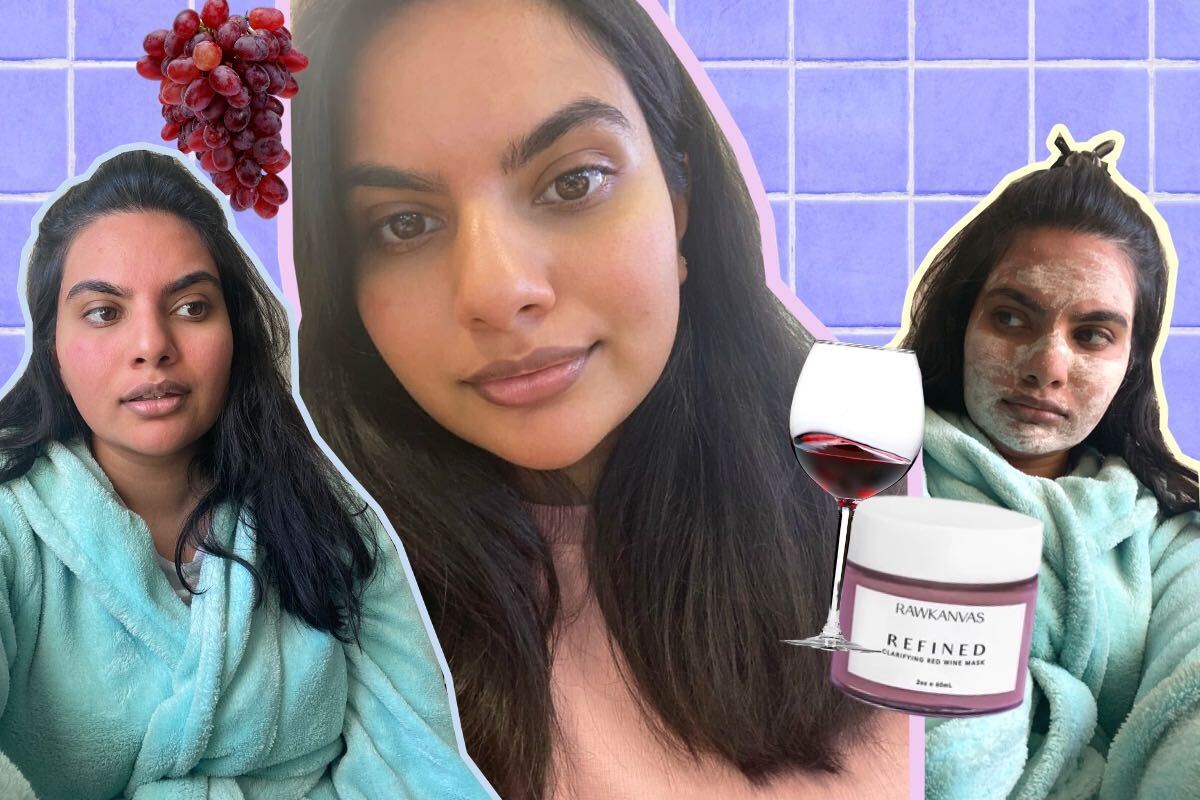 I'm just going to go ahead and say it: Face masks are overrated. They're cold and feel gross and every time I put one on for "self care" it honestly ruins my day.
With that being said, when I found out about Rawkanvas' new Clarifying Red Wine mask, I knew I had to try it. Why? Because red wine.
The face mask came in a little glass pot WITH an application brush. I know right, super luxe. It also smelt AMAZING! Like a fancy tea party.
Watch: Horoscopes and self care. Post continues below.

The face mask came with instructions which I thoroughly studied because I am an amateur who has absolutely no idea what they're doing.
What I really like about the product is that it gives you multiple options on how to use it to suit your needs. Being a one product fits all sort of gal, this was right up my alley.
From the instructions, you can apply the face mask four different ways: on the full face by diluting it with water, on congested areas only such as the nose or chin, on spots or blemishes only, or a very thin layer across the whole face.