Ever scrolled through your Instagram feed and wondered just how good those 'viral' beauty products really are?
Me too – so I decided to volunteer myself as tribute/guinea pig/good Samaritan and see whether they can be translated in real life or if they're best left to the Instagram world.
Spoiler alert: some turned out better than others.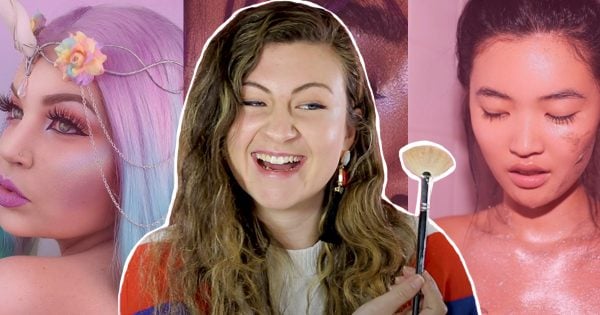 On the testing table this time were a peel-off lip tattoo, a rainbow highlighter and a shimmer scrub made out of the tears of unicorns (probably).
Check out the video above for the first impressions and results.
I was pleasantly surprised by the Frank Body Shimmer Scrub, $19.95 (currently out of stock but hopefully being brought back soon). While the sandy-like scrub features bits of glitter, the result on the skin is actually really beautiful and subtle and would be perfect for summer.