It's the often unknown side of cancer treatments.
For years, doctors and other medical professionals have been marking cancer patients with tiny tattoos to pinpoint exactly where they need to receive radiotherapy.
The small dots often look like pen markings, but they remain on the skin, even after the cancer is gone.
For many former cancer patients, it's a painful reminder of what they have endured, but it is also the most effective method for medical professionals to make sure the treatment is precise.
Until now.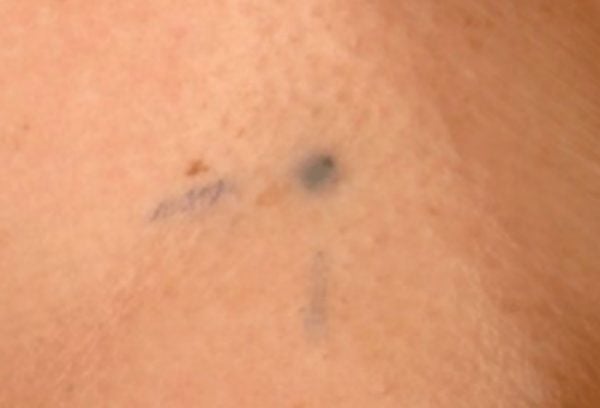 The Alfred Hospital in Melbourne is one of just a handful of health clinics around the world offering radiotherapy without any permanent skin markings, as first reported by The Sydney Morning Herald.
Instead, they have been using surface guided technology to target the exact area for treatment on a patient.