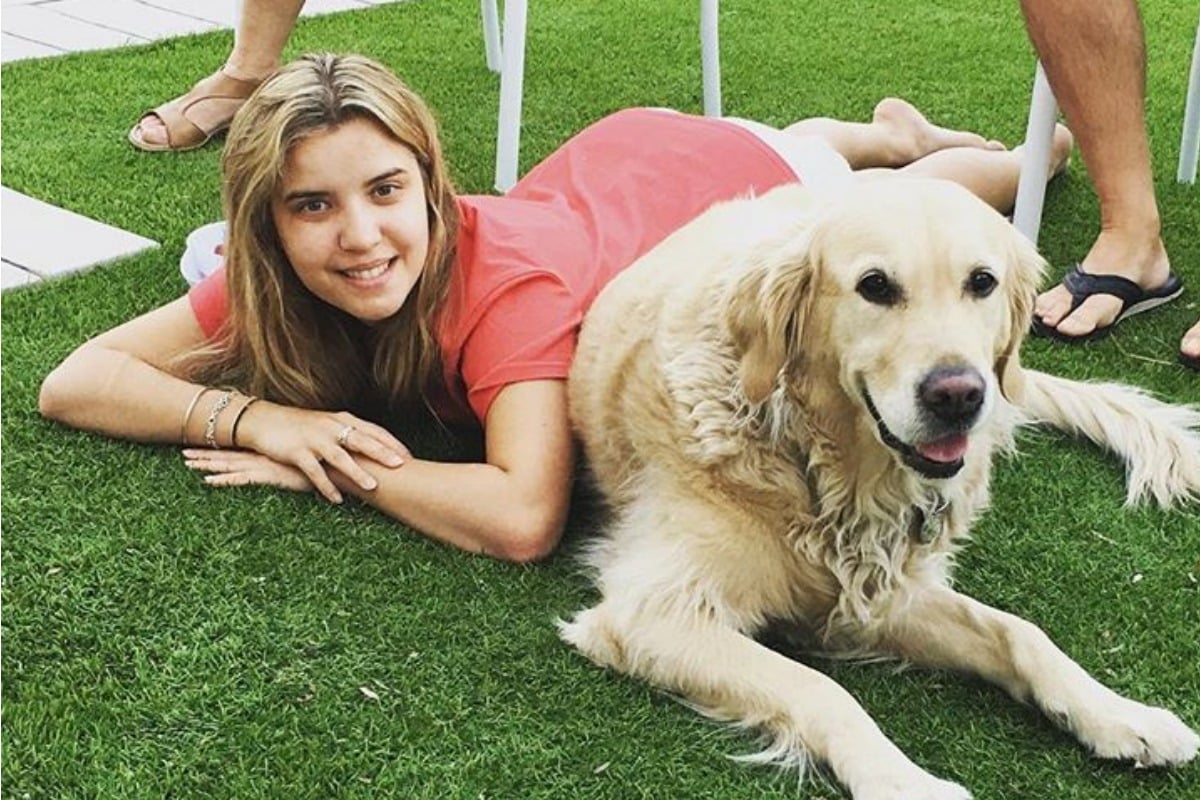 "Everytime I order an Uber or a taxi or try a new restaurant it's always in the back of my mind.  I am wondering am I going to have to put up a fight today to go in here or use this service?"
Adelaide singer songwriter Rachael Leahcar is legally blind, and is accompanied everywhere she goes by her guide dog Ella.
Ella wears a harness, high vis and has a guide dog medallion proudly around her neck, and yet everywhere Rachael goes she still gets pushback.
Side note: Nas Campenella is blind. Here, she explains how she does her job as a newsreader. Post continues after video.
"It's really stressful, it makes me think why haven't people got the message yet? There's got to be something we can do," Rachael told Mamamia.
Last week, Rachael and her Nonna were on their way to a show at the Adelaide Fringe Festival.
"It was already a bit of a stressful day because we'd caught the wrong tram and we were running late," she explained.
She had called an Uber, and annoyingly (but not uncommonly) the driver had parked across the road from the point Rachael had placed in the app. A stranger helped her locate the car.
"I was taking off Ella's harness [ready to get in the vehicle] when he said "I don't take dogs". I explained to him this is a guide dog and I was already starting to feel the anxiety that comes with confrontation, because I'm not a very assertive person," said Rachael.
He wasn't having a bar of it. "He actually told me it would be too expensive to clean his car.
"I said you're comparing this [cleaning up a bit of hair] to living with a disability? I was in such disbelief, I told him I'd report him but he didn't care."
Rachael closed the car door and burst into tears.
"I don't like to have to fight for my right as a legally blind person, it's already in place, it's a law. They follow the Uber guidelines, they sign up for this," she told Mamamia.