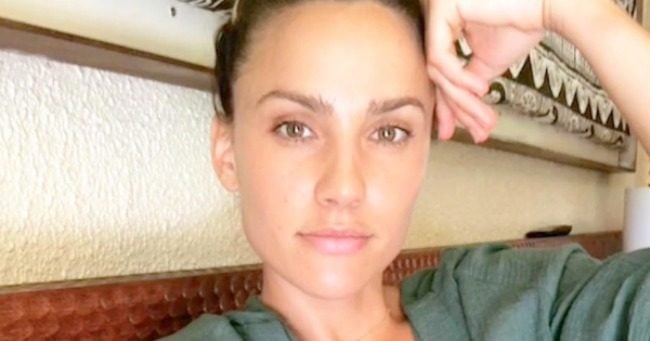 Rachael Finch is a woman who manages to do a lot.
Australia knows her as a former Miss Universe Australia, a model, health coach (currently working with Groupon to launch a free workout to help Aussies beat the winter fitness blues), television and radio commenter and Myer Ambassador. Whilst she still fulfils many of these roles, she's also added motherhood to her repertoire.​
Finch married Michael Miziner, her former Dancing With The Stars partner, in 2013. They have two children, Violet, 4, and Dominic, 1.
"Watching them grow is the best part of being a mum," Finch tells Mamamia.
"It's a magical thing to be able to raise a little soul in the world and be able to call them your own."
It's an experience that Finch is thoroughly enjoying.
"The first steps, the first time they do everything, it's amazing to watch. We feel very blessed to have two happy, healthy kids – and to have one of each. That's amazing."
She adds, "I love the conversation, the energy, the love and support in the family, in our home."
Which is why Finch would love to consider more children at a later stage. But for now, she and Michael are content.
"We are happy in the present moment – we love how things are going right now."
Finch is quick to point out that it's not easy, because parenting is a lot of work, and that things don't always go smoothly.