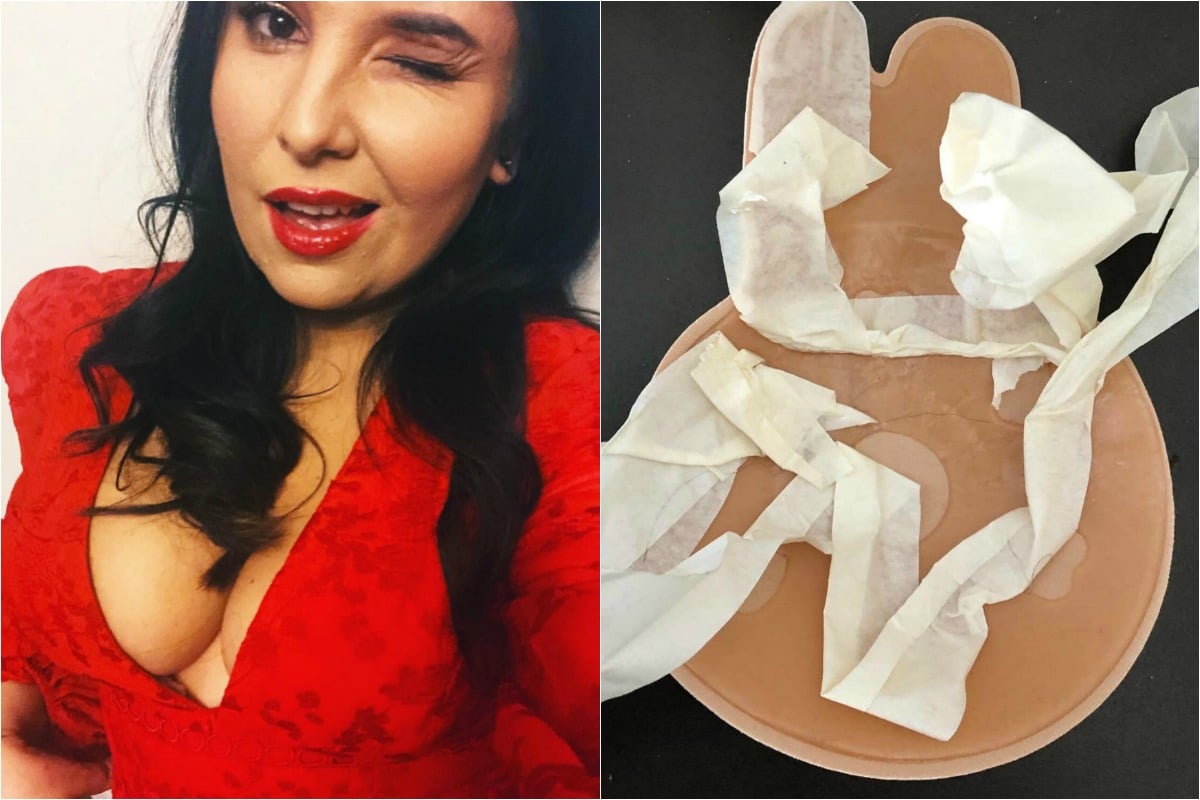 We've all been marketed those weird and wonderful lifestyle products on Facebook and wondered why the hell they're targeting us with them. Who has a need for "cameltoe underwear"? But occasionally, a *thing* catches our eye. 
Blogger and mum of three, Laura Mazza, found herself in that position when she added the viral Invisible Breast Lifters to her basket. On the Groupon website, these reusable stick-on devices purport to provide "ideal support when using strapless, backless or deep front plunge" clothing.
Here, Laura shares her…thoughts.
Okay, here is a review of these 'invisible breast lifters' or what I like to call tit rabbits.
After reading all the comments about this product and watching the video, I felt convinced that tit rabbits would lift my three-childrened, breastfeeding boobs that now resemble tennis balls in old socks. So I purchased a set.