For 730 long and heartbreaking days, Briana and Jordan Driskell, from the US state of Kentucky, tried to get pregnant.
For four consecutive months in 2016, Briana went through four failed rounds of fertility treatments. After taking five months off to cope with the heartbreak and stress, the young couple finally decided to try again.
On November 7, 2016, Briana finally saw something she never thought she would see: two pink lines on a pregnancy test, confirming that this time the treatments had worked.
But the pair were in for a huge surprise when, during their first ultrasound, the doctor began counting the number of babies Briana was carrying.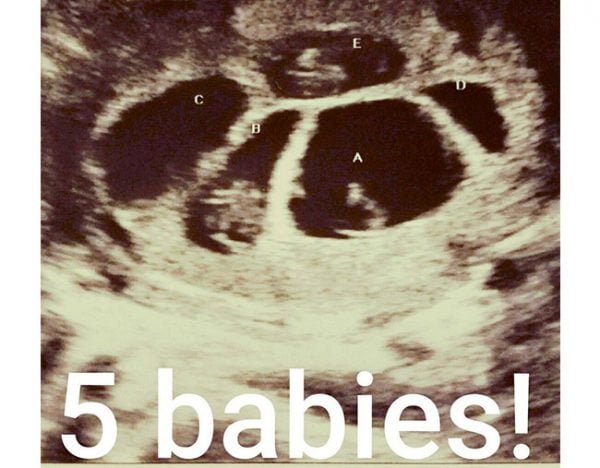 It wasn't twins. It wasn't even triplets. No, Briana and Jordan were about to become parents to quintuplets.
Despite doctors recommending the pair undergo selective reduction, to improve the chances of the babies surviving, Briana chose to keep all five babies, who were born at 28 weeks and three days on May 2.
LISTEN: Mum of quintuplets says it took her 16 months to bond with her quints. Post continues... 
Now, the family are getting ready to celebrate their first Christmas - or 'Quinstmas', as they call it - as a family of seven, something Briana tells PEOPLE Magazine she never thought would happen.