For 730 long and heartbreaking days, Briana and Jordan Driskell, from the US state of Kentucky, tried to get pregnant.
For four consecutive months in 2016, Briana went through four failed rounds of fertility treatments. After taking five months off to cope with the heartbreak and stress, the young couple finally decided to try again.
On November 7, 2016, Briana finally saw something she never thought she would see: two pink lines on a pregnancy test, confirming that this time the treatments had worked.
But the pair were in for a huge surprise when, during their first ultrasound, the doctor began counting the number of babies Briana was carrying.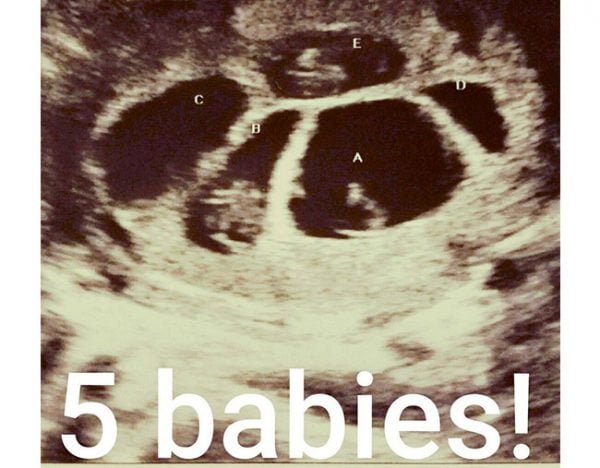 It wasn't twins. It wasn't even triplets. No, Briana and Jordan were about to become parents to quintuplets.
Despite doctors recommending the pair undergo selective reduction, to improve the chances of the babies surviving, Briana chose to keep all five babies, who were born at 28 weeks and three days on May 2.
LISTEN: Mum of quintuplets says it took her 16 months to bond with her quints. Post continues... 
Now, the family are getting ready to celebrate their first Christmas - or 'Quinstmas', as they call it - as a family of seven, something Briana tells PEOPLE Magazine she never thought would happen.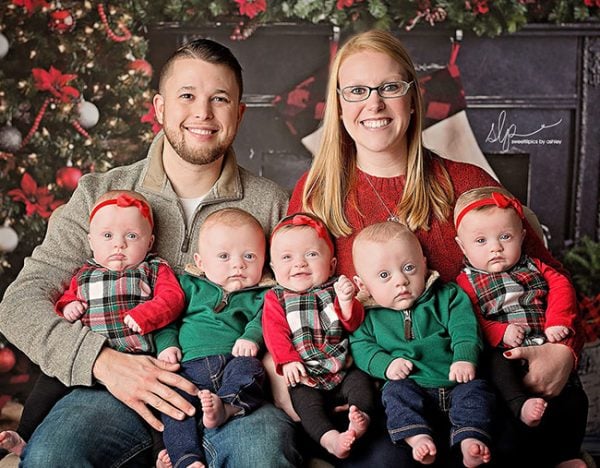 "Over the years, I have gotten Christmas cards from friends and family who had kids and that was hard for me considering I always wanted to be a mom and was having so many troubles trying," she said.
"So, I'm finally a mum and that's one thing I was looking forward to, finally being able to send out Christmas cards with my own kids on them."
Briana handmade her children - Zoey, Asher, Dakota, Gavin and Hollyn - Christmas-themed onsies which they used for the most adorable family photoshoot we've ever seen.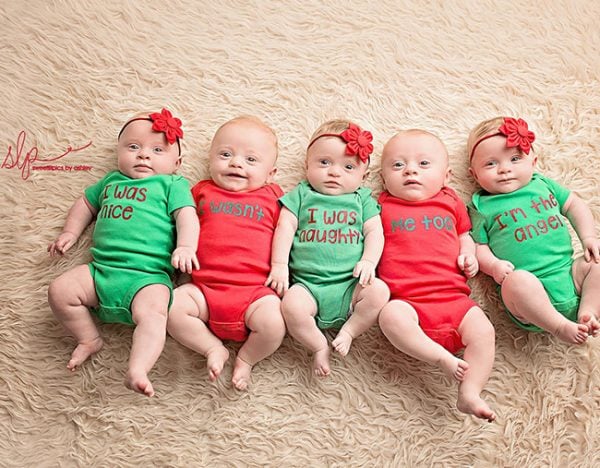 The parents said it was a "Christmas miracle" that all five babies cooperated with their parents - and their photographer - during the shoot.
"I cannot believe how well they came out and how well the babies acted while we were there," Briana said.
"That was pretty impressive. Getting five babies all to cooperate as well as they did and as fast as they did is just unbelievable."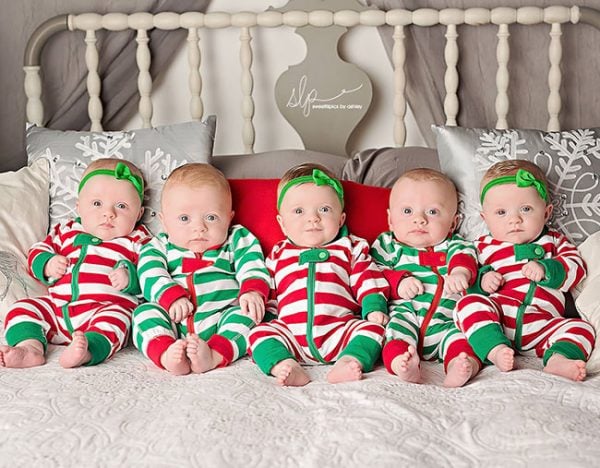 It's something the family's photographer, Sweetlilpics by Ashley, remarked on as well.
"Baby pictures are never easy, especially 5 of them but these little ones did so good!" she wrote.
The couple says life with five babies is "insane", but they wouldn't have it any other way.
"There's never a dull moment at my house," Briana told PEOPLE.
"It's pretty much chaos 24-seven. We have a baby that eats at our house about every 30 minutes."
Briana and Jordan have an ongoing GoFundMe page to help with the costs of providing for the quintuplets.
Follow the Quints as they grow up via their Facebook page here.