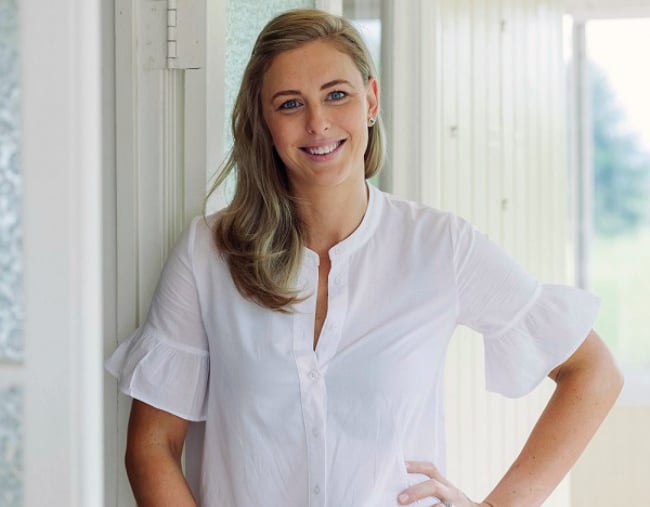 It was large with a country feel, it was heritage-style, it was well-made. It was everything Kierra Massoud was looking for in a home.
But while anyone else's quest to find their dream home would be over with the purchasing, the 32-year-old Queensland mum had a bloody tough road ahead of her. Because in order to live in this house, Kierra would need to move it 125km up the M1 freeway first.
"My husband and I had bought a farm [in Kybong] in March last year. A 90-acre property that had no house on it," she explained to Mamamia.
"He was keen to build a new home and I really wanted to find something that looked like it had been there forever, and that it was a natural fit to the land. The new-home look wasn't really what I was going for."
So the mum-of-two started looking for 'removable homes'. The idea was that she'd find a home, buy it, chop it in half and transport it to her farm – which sounds much simpler than it turned out to be.
Keirra began her search at the yards of companies who transport homes as their business and had a stockpile of houses for sale. After months of looking and finding nothing was suitable and turned to online classifieds community Gumtree.
And that's where a little bit of luck played its part, because the home Kierra found and loved wasn't actually listed under the real estate section.
"It was a bit of a funny ad. It was kind of hiding under the miscellaneous part of Gumtree. I'm not sure if it was luck or fate, but it meant that it was a little harder to find."
"As soon as I saw the photo I knew that it was the one."