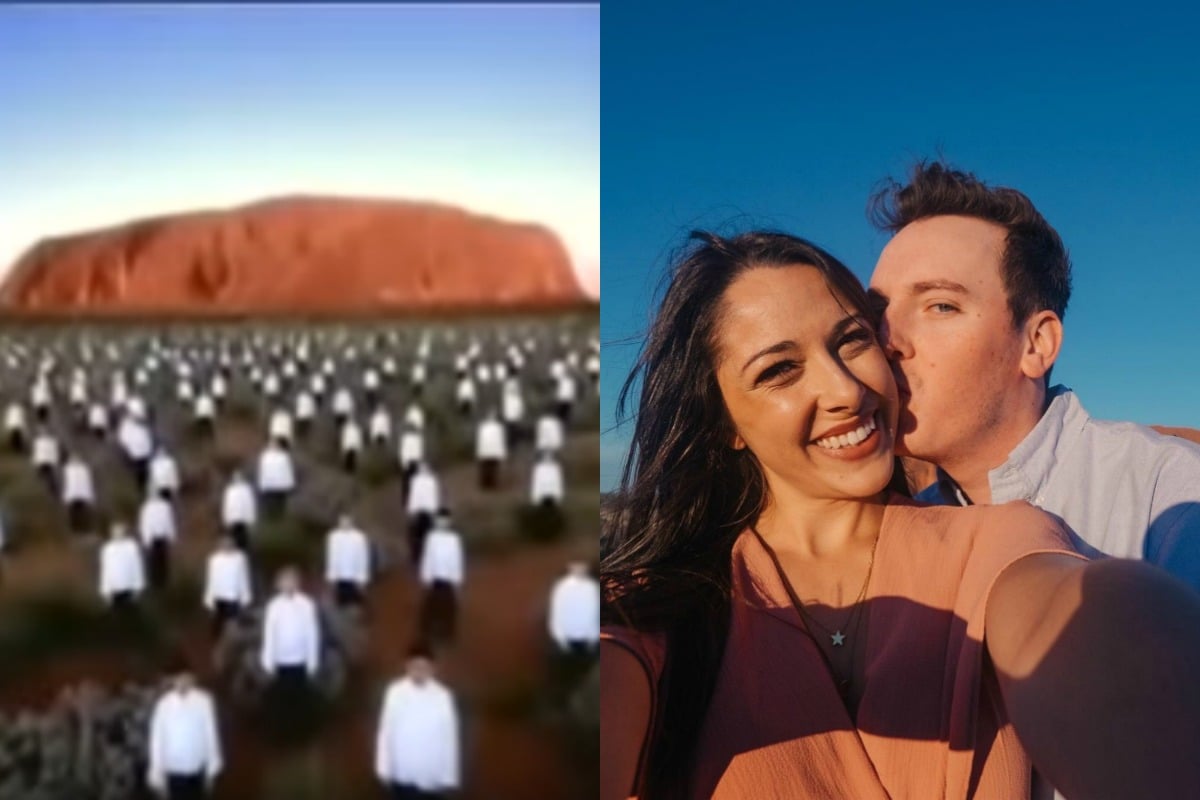 There's a nine-week-old baby out there called Jones Van Der Toorren who owes his existence to one of Australia's most beloved TV ads.
It was a hot day in 2000 when Elysia Simons from the Australian Girls Choir took her spot in front of Uluru to sing Peter Allen's 'I Still Call Australia Home' for a Qantas ad. Ell was nine, and tells Mamamia she was often mistaken for another member of the choir, Caitlin Stasey, "because we were both brown". All the girls were looking fresh-faced.
"We weren't allowed to wear a scrap of makeup, no jewellery," Ell remembers. "We were all very innocent in our white shirts."
Ell was placed next to a member of the National Boys Choir, 10-year-old Paul Van Der Toorren.
"He was so cute and so shy and I thought I was so cool and I tried to make him laugh. He was just all smiley and sweet. Little did I know that he had a crush on me!"
Paul was so taken with Ell on the day that he tried to snap a sneaky photo of her, without her knowing.
"He pretended he was taking a photo of one of his friends and I'm in the corner of the photo!" she laughs. "He was not a very good photographer as a 10-year-old but you can see it's me. It's my hair, which is so cute."