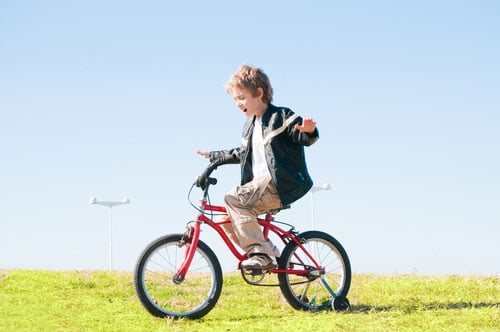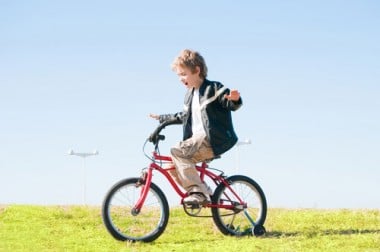 A few months ago, I was driving home from work when I saw a man doubling his school-age son on a pushbike, at dusk, with no headlights and no helmets.  The boy was perched up front, legs swung over the handlebars. I arrived home and told my husband about the "f***ing idiot dad" I'd seen.
But I've since reflected on that day, because I can recall the look of sheer bliss on the young boy's face.  Maybe, just maybe, our kids need more risk-taking, not less?
On Saturday I opened The Sydney Morning Herald to be greeted by the headline: 'Teenagers more anxious and depressed.'   According to the report, based on recent research, girls are particularly vulnerable, with increasing numbers seeking psychiatric help.
Tell me something I didn't already know, I thought.
In my immediate social circle, anxiety, in particular, is rampant.  Teenagers and 20-somethings too scared to fly, to drive, to go out at night. So fearful of success they avoid studying all together, or conversely, such perfectionists that any mark less than a 100% is seen as failure.  Thousands of dollars paid out to psychologists and psychiatrists. They are part of a growing trend.  In Australia, 15% of young people aged 16-24 years have an anxiety disorder, with anxiety now affecting a staggering 1 in 5 young women.