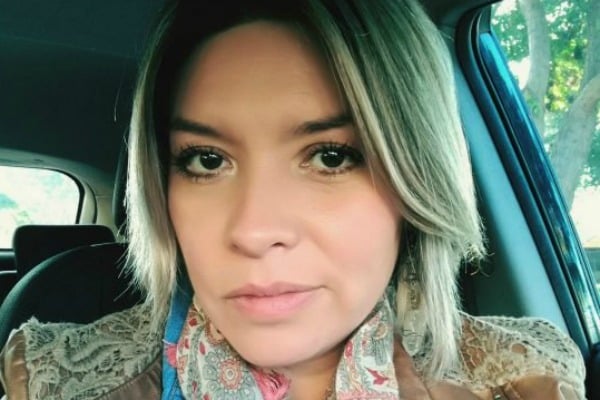 Content note: The following deals with addiction, eating disorders and suicide. For 24-hour mental health crisis support, please call Lifeline on 13 11 14.
As told to Nama Winston.
Hi, I'm Kim*, and I'm an alcoholic.
I'm grateful for a lot of things in life, but not killing anyone is a big one.
I've driven while over the limit so many times, it's a miracle it hasn't happened. Of course, it almost has.
I'm a 39-year-old mum of three kids who I love so much. And I have put them in danger too often.
This is how your body changes if you go a year without alcohol. Post continues after video.
I'll start with telling you what I've done, rather than explain why, so you don't think I'm making excuses. I'm not. But I do want mums to know how close to disaster you can come if you don't look after yourself.
And I will tell you why I used to drink, later. You may be able to relate.
One day last year, I had a lunch with girlfriends at my house. I'm a stay-at-home mum, and felt a lot of pressure to look like I'm capable of  'doing it all' – so there was no way I'd admit I was too drunk to get my kids from school.
After all, I'd done it at least five or six times before.
But this time, on my way to school, I smashed into four parked cars. I didn't just hit their side mirrors – I sideswiped all of them because I kept accelerating. I was so drunk, I thought I could keep driving.
The neighbours came out and had to pull me from the car. I was furious because I needed to get my kids and get to back home to my friends.
One of the women on the street was a mum from school, so naturally the news of the accident, and the condition I was in, spread quickly. She not only told everyone about it, but she took and sent photos to many, too.