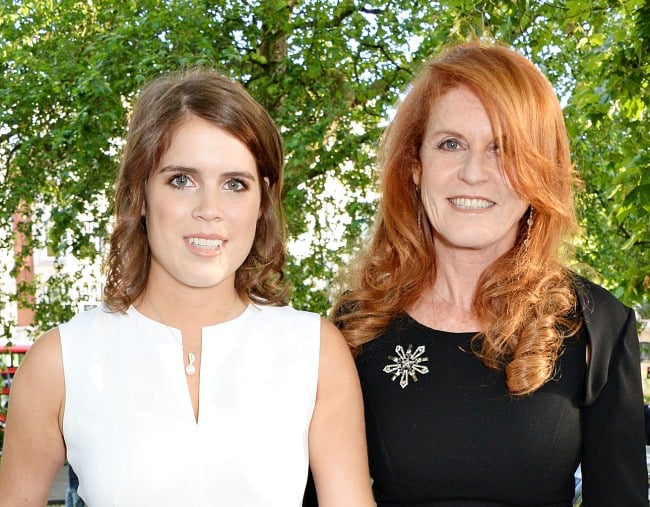 Along with the wealth, servants and corgies, one of the many perks of being a Royal is access to the family jewels for special occasions.
And for Princess Eugenie, a particularly special occasion is on the horizon: her wedding day.
As Her Majesty's granddaughter, the 28-year-old will get her pick of tiaras for her October 12 wedding to Jack Brooksbank, 32, and it's tipped she'll make a sentimental choice.
Express UK quoted stylist Anna Mewes who pointed to the Garrard & Co. piece Eugenie's mother, Sarah Ferguson, was given by the Queen for her 1986 wedding to ex-husband, Prince Andrew.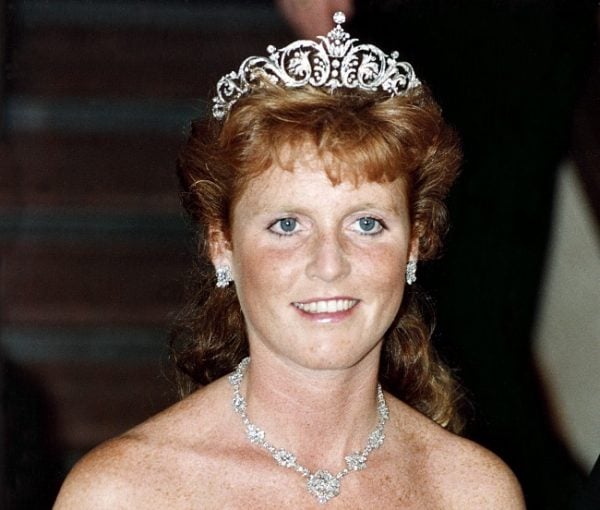 The stunning diamond-studded tiara - known as The York Tiara - was part of a demi-parure; a term used to refer to jewellery that comes in a set, usually of three pieces. In this case, there was a matching necklace, earrings and bracelet.
As for the dress, Mewes predicted Princess Eugenie will go in a rather different direction from her famous cousins-in-law when she walks down the aisle at Windsor Castle.
"Princess Eugenie is known for breaking royal traditions when it comes to dressing and I imagine she will do the same when it comes to her wedding dress," Mewes told Express.
"I expect her dress will be very different to the styles Kate and Meghan chose for their own weddings."
The royal family announced the princess' engagement to Brooksbank in January, more than seven years after the pair first met while skiing in Switzerland.
Reacting to the new via Twitter, Sarah Ferguson said she was thrilled about the impending marriage.
"A total embrace of goodness and joy," she wrote. "We love Jack and I am so excited to have a son, a brother and a best friend. Eugenie is one of the finest people I know and so together it will be pure harmony."
Brooksbank, who is the UK ambassador for tequila brand Casamigos, will remain a commoner despite the marriage.
Not that there's anything 'common' about coming from the one of the wealthiest and 'oldest' families in Britain. Just ask Princess Eugenie.