As they waved to the crowds on their wedding day, Prince Charles and Princess Diana looked the picture of happiness. With hindsight, we know the reality was anything but.
Various sources have offered insight into Diana's thoughts on the matter, including author Andrew Morton's biography Diana: Her True Story (revealed later to have been written with her cooperation) which shocked when it was first published in 1992, and again when it was republished after her death in 1997 with further information from the pair's exchanges.
Now in an extract from the updated version marking the book's 25th anniversary, full transcripts of Princess Diana's tapes reveal even more detail – and paint an even bleaker picture.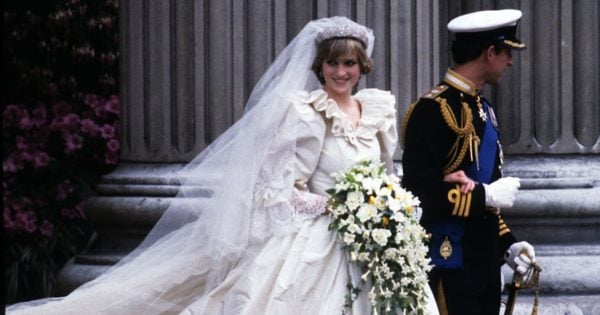 "We got married on Wednesday. On the Monday (July 27, 1981), we had gone to St Paul's for our last rehearsal, and that's when the camera lights were on full and I got a sense of what the day was going to be," reads an extract published by the Daily Mail.
"And I sobbed my eyes out. I absolutely collapsed and it was because of all sorts of things. The Camilla thing rearing its head the whole way through our engagement.
"I was desperately trying to be mature about the situation, but I didn't have the foundations to do it, and I couldn't talk to anyone about it."
Listen: If Meghan Markle marries Prince Harry, will she rescue us from the ivory anti-feminist Princess tower? Post continues after audio.

The ceremony and honeymoon didn't get any better, with Diana quickly realising the reality of what she'd gotten into.
"I thought, you know, it was just grim. I just had tremendous hope in me, which was slashed by day two," she allegedly said.