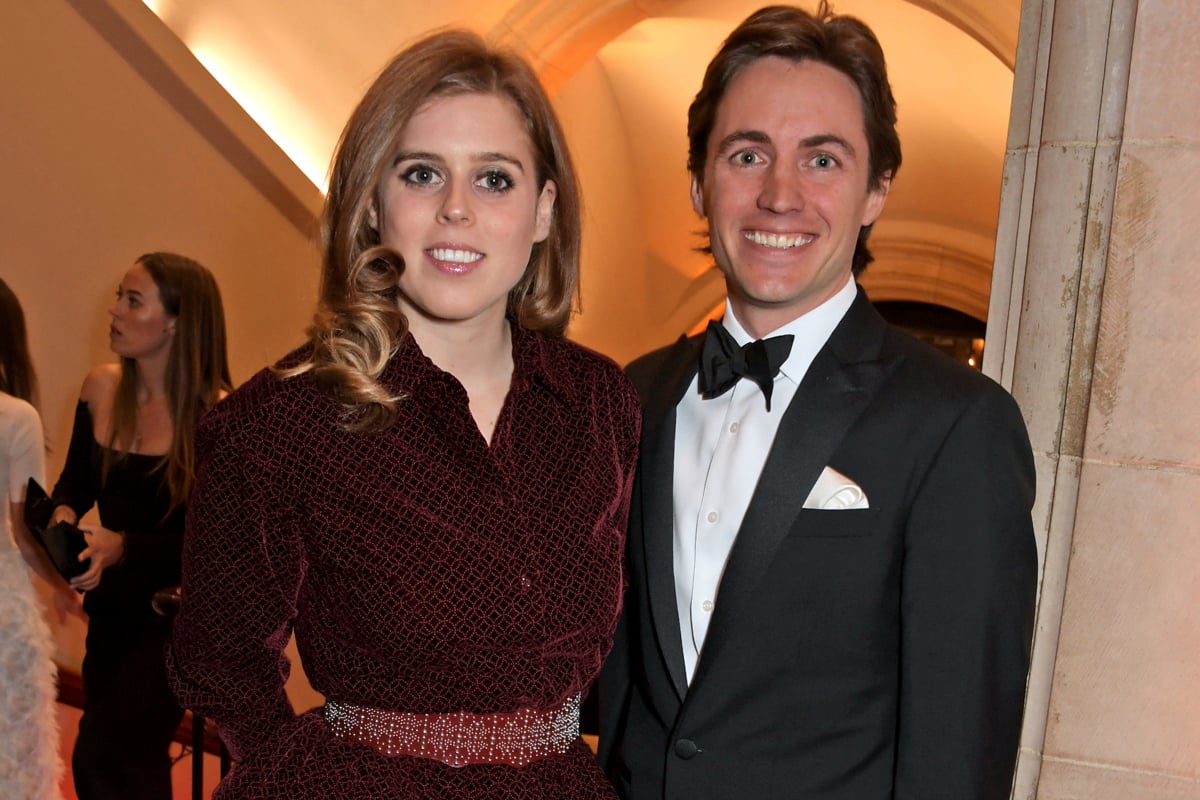 To catch up on all things royal family, make sure you check out our Royal Hub. We've got you completely covered.
When Princess Beatrice was 17, she fell in love with the wrong man.
It was 2005, and the princess started dating her "first love" Paolo Liuzzo in secret. But the relationship did not result in a happily ever after.
Three years before the relationship began, in 2002, Liuzzo was charged with the manslaughter of a fellow student during a brawl in the US, a sentence which was later reduced to assault. He was served a community sentence.
But in May 2006, in the midst of his relationship with Beatrice, the manslaughter charges re-emerged in the media, and the couple were forced to end their relationship.
Following the breakup, there were rumours that Liuzzo had flouted the conditions of his probation to holiday with Beatrice and her family in Switzerland, but that was not where Beatrice's ties to Liuzzo truly ended.
In 2007, a year after the couple had parted ways, Liuzzo reportedly publicly embarrassed the family with claims that marijuana was smoked in the presence of Beatrice and her mother Sarah Ferguson on a family holiday in Jamaica.
Later, in 2009, though unrelated to the princess, the Courier Mail reports Liuzzo was fined $5000 for crashing into street lights, failing to return a hire car, paying a hotel bill with an expired credit card and being caught with cocaine on the Gold Coast during a holiday to Australia.
By that point, Beatrice had been with her boyfriend of a decade, Dave Clark, for three years.
Beatrice and Dave reportedly met in 2006 whilst studying at The University of Edinburgh, where Beatrice was introduced to Dave through her cousin, Prince William.
The initial meeting occurred at Pierce Brosnan's son Sean's party, and the pair instantly hit it off.
For the next decade, the couple were spotted enjoying the United Kingdom together, even running the London Marathon as a couple, until Beatrice moved to the United States with Dave for a year while he climbed the ranks of taxi app Uber.
In 2016, after ten years of dating, the couple split.
While it was reported to be amicable, mutual, and uncertain, there were rumours that Beatrice had given her ex-boyfriend a marriage ultimatum. However, this was ultimately refuted by a source who spoke to People at the time.
In 2018, two years after the couple separated, Dave Clark married advertising executive, Lynn Anderson, who he met whilst working in New York.
But luckily for Beatrice, she was not without love.
Earlier this month, the 30-year-old princess made her first debut with her new boyfriend, Edoardo Mapell Mozzi.