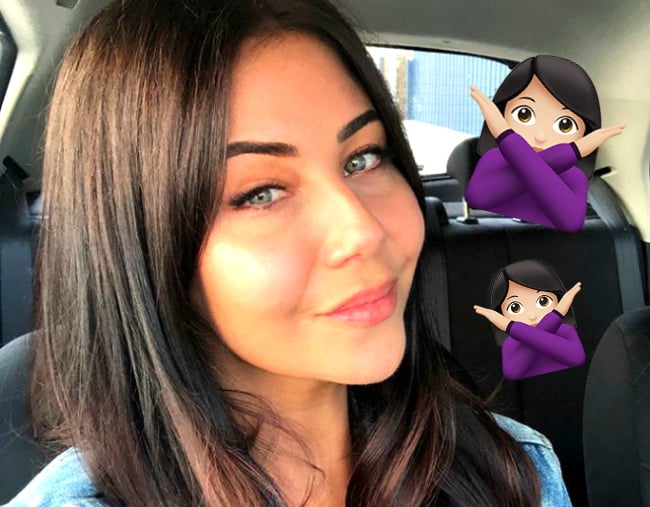 This wonderful nugget of beauty wisdom comes courtesy of Mamamia's shiny new beauty podcast, You Beauty. Each week, hosts Leigh Campbell and Kelly McCarren will answer your burning beauty questions, share their favourite exxy and budget beauty buys, and rummage through the beauty bags of famous women to see what they're loving.
To ensure you never miss an episode, subscribe to You Beauty here. It's a blast.
Leigh Campbell knows a lot of makeup artists.
Having worked as a beauty journalist for 15 years, the now-executive editor at Mamamia has some of the industry's best, who paint celebrity faces each and every day, in her contacts list.
Right now, she's really hoping none of them are sticking pins into tiny Leigh voodoo dolls.
Why?
Because in her opinion, one of their favourite beauty products is a waste of your precious time.
Primer.
"I personally think primer is a waste of time… I don't believe it's necessary for a regular girl's Monday to Friday makeup routine," Leigh sheepishly admitted to co-host Kelly McCarren on Mamamia's You Beauty podcast (get it in your ears below)…
But before you go and throw your primer in the bin (or at Leigh's head), you really ought to hear why she feels like the revered beauty routine step isn't all that necessary.
"For me, I've got oily/combination skin but if I've got my skincare right and my foundation right, I haven't found the need for a primer. I also get up at 5am and leave for work by 7am, I don't need the extra step," she said.