When 28-year-old Adele Blake and her partner, Brandon Ward, travelled from their home in Britain to the popular Mediterranean resort of Marmaris in Turkey when she was six months pregnant, they thought they had nothing to worry about.
But when Adele required an emergency caesarean just three days into the trip, they experienced every new parent's nightmare when their premature daughter was 'held hostage' by the hospital when the couldn't pay the medical bill.
Speaking to The Sun, Adele said she and Brandon, 19, planned the trip to have some time with family before their baby was born.
Her doctor had declared her 'fit to fly', but while she was "eating some chips" by the hotel pool just three days into the trip, she panicked: she realised she was going into labour.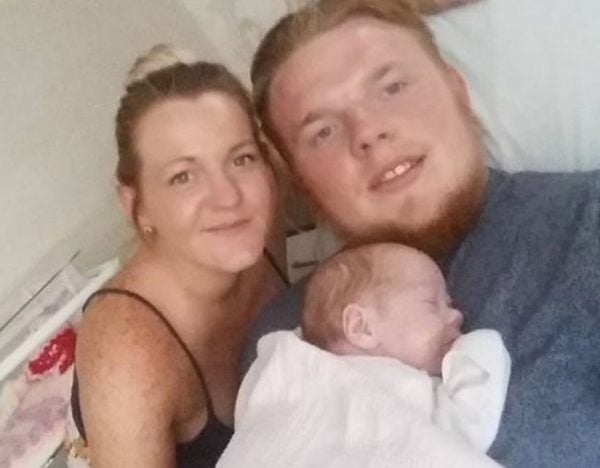 "It was a complete shock and I panicked," she said.
"I knew it shouldn't be happening. I was sobbing in the back of the ambulance."
She said when she arrived at a Turkish hospital - four hours away - Brandon was not allowed to be in the room as she was "strapped... to a table for an emergency caesarean."
LISTEN: Rebecca Judd and Monique Bowley discuss the very difficult first three days with a newborn baby. Post continues after. 
"Almost as soon as I came round from the anaesthetic a receptionist arrived in my room and started demanding money," she said.
"I was groggy and confused and really only wanted to see my baby but they wheeled me down to the office, insisting I make a down payment."
It wasn't until 10 hours after baby Ayda was born that she got to meet their daughter. But they were unable to take her home, with the privately-run hospital demanding full payment before she could be discharged.