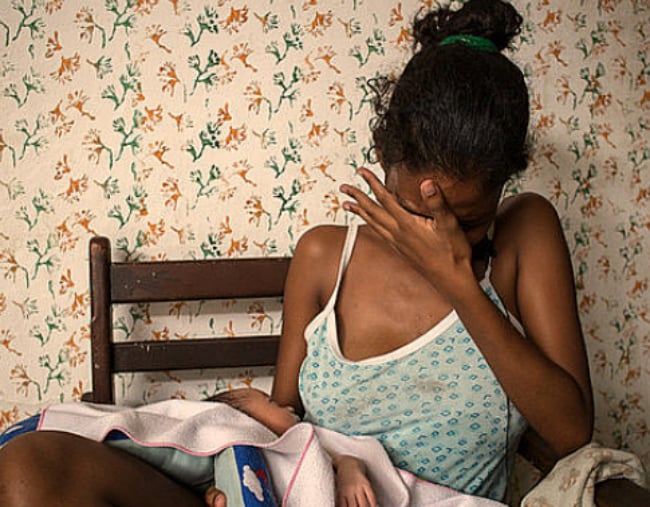 The day she gave birth in Colombia, Ana Madriz, a 21-year-old Venezuelan woman, felt that this country may have saved her life.
Holding her newly-born daughter in her arms, she met me a few days later, eyes shining, on the patio of her house in Cúcuta, Colombia. Her magical smile hid what her eyes could not hide: the suffering caused by having to leave her old life behind because she was afraid to stay and not live to tell the tale.
Ana is part of a silent but revealing phenomenon in the Venezuelan diaspora: an exodus of thousands of pregnant women, fleeing from hospital facilities that have no equipment.
Instead of enjoying their daily bread, women in Venezuela face the daily drama of maternal mortality.
The Venezuelan government has not published public health data for years. However, at the start of 2017, the authorities accidentally published a health bulletin that listed maternal mortality figures.
Although it was immediately taken down from the health ministry's webpage in response to the scandal caused by the figures, the truth was out.
Between 2015 and 2016, maternal mortality increased by 65 per cent in Venezuela, wiping out recent advances and returning to the situation that prevailed 25 years ago.
The Out Loud crew discuss why we need to start talking about Syria again. Post continues after audio…


The causes include the lack of medicines such as anticoagulants, scar healing cream, painkillers, antibiotics, antiseptics; the lack of basic medical tools and equipment, such as scalpels, needles and gloves; and the ever falling number of medical personnel willing to work with no equipment and without pay.
When I arrived in Colombia with an Amnesty International team to investigate the reasons why millions of people were leaving Venezuela, I interviewed dozens of pregnant women who filled the corridors of hospitals in the border towns. Most of them fled Venezuela for fear of losing their babies or even their own lives while giving birth in their own country.
In Ana's case, she decided to leave for Colombia in 2015, along with her partner and her only child, in search of a better life.
They crossed the border at one of the more than 250 irregular crossing points or "trochas" between Colombia and Venezuela. Ana remembers every detail of the terror involved in crossing the river that separates both countries in the middle of the night, while the armed men who control the route pointed AK-47s at her.
She took her son in her arms, stepped into the water and, looking straight ahead, crossed the river.
She became pregnant one year after arriving in Colombia. Although she had been making regular visits to Venezuela, she now decided not to go back. One of her best friends had died a short while before giving birth in a Venezuelan hospital.