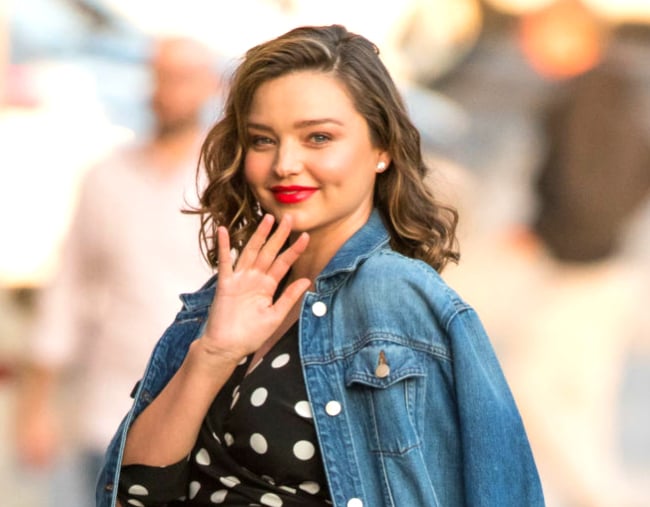 Nailing pregnancy style can be tricky.
Pre-baby, you knew what styles fit and what looked good, what to stay away from and what you could rely on.
Now, you've got a basketball sticking out (or hanging down) from your front you have little to no idea what to do with.
Oh, there's also the part where you have to get used to all the ways your body is changing.
But after trawling through hundreds of celebrity pregnancy fashion photos in the name of research, one fail-safe combination kept popping up again and again.
A fitted dress with a jacket.
The combination of a knit or jersey fabric tight dress and a long duster coat or kimono is popular because it's universally flattering – shape from the front (baby bump and breasts) and coverage over the back and sides.
We also asked new mums to share their style ideas too. Post continues after video.
It's also easy to dress up with a heel or boot and down with slides depending on the occasion, or how effed up your ankles are feeling.
This isn't your one and only option though. You don't have to dress like a Kardashian every day of the week.
You can throw a jacket over your pre-pregnancy dresses so you don't have to do the zipper the whole way up. For everyday comfort, low-waisted pants with a baggier fit up top that taper towards the ankle can be paired with a slim-fit knit, or a loose top. Chuck on a structured blazer or slim-line jacket for a layer that'll pull the look in.
At the end of the day, the most important thing is to be comfortable and feel good about yourself. Granted, that's not going to happen everyday of your pregnancy, but having confidence in your maternity fashion choices will help.