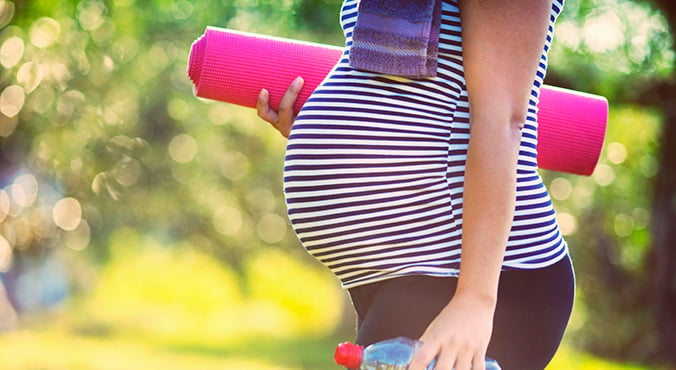 Image: iStock.
Just putting this out there: why are pregnancy exercise classes so, for wont of a better word, lame? Here's my dilemma: when I'm pregnant, I want to exercise, but don't know how to go about it.
Unless you're Michelle Bridges, exercising while pregnant can be confusing territory. There's so many factors to consider: my usual bendy, downward-doggy yoga has become impossible, thanks to a burgeoning baby bump and a constant desire to vomit.
I've been looking for an exercise class for pregnant women to help me stay fit in a safe and informed manner.
Here's what I want: a fun, interesting class that I will actually want to go to.
Something like the morning raves and The Jungle Body classes that I hear so much about. This – but tailored for pregnant women and preferably with a fitness expert on board to guide each move.