The nightmare of most 21st century parents became a reality for Alicia Bellette this week, when her little girl was approached by an online predator asking for nude photographs.
A predator posing as Justin Bieber.
The mother, from Melbourne's western suburbs, said she was apprehensive about allowing her eight-year-old daughter Charli to download the popular app Musical.ly on Saturday, reports The Age.
Her little girl had never used social media before, so Bellette took care to ensure the account was as private and secure as possible.
Yet within just 48 hours, notifications flashed up on their iPad. A fellow user of the app – which is used by children to create and share music videos – had sent several messages to the Charli under the name 'The Real Justin Bieber'.
The schoolgirl opened them in front of her mother.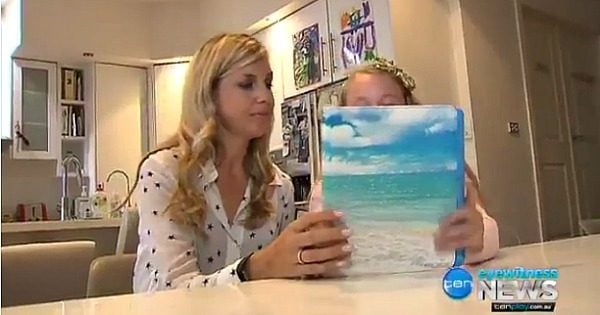 "Who wants to win a five minute video call with me?" the first message read, according to The Age.
Then, "All you need to do is send me a photo of you naked, or of your vagina."
"Lots of girls send me these pics all the time I will never tell anyone."
And finally, "message me right now if you want to do it".
Understanding your child's texting sland. Post continues....

Bellette said she was instantly sickened by what she'd read, and immediately blocked and reported the user to app administrators.