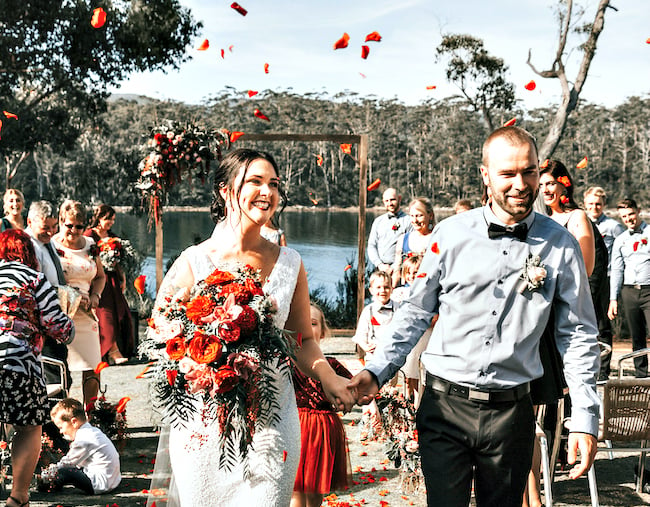 In honour of Mamamia's new wedding planning podcast Hitched, we wanted to celebrate (and perve on) YOUR weddings.
Each week, we'll deep dive into one Aussie couple's wedding day to bring you all the details about the important stuff. From the practical things like the dress and vendors to the words of wisdom they wish they'd heard before their big day, below you'll find everything you want to know. 
Oh, there are lots of beautiful photos too.
This week's Wedding of the Week is Abby and Nick's rugged Tassie wedding. Enjoy! Don't forget to Subscribe to Hitched here.
The basics.
Who: Abby, 29, and Nick, 31, from Tasmania
Wedding date: March 10, 2018
Number of guests: 100
Wedding budget: $30,000
Photography: Ali Davis Photography
"Ali is also a good friend of ours so it was a no brainer he would do our photography! Ali's style is exactly what we wanted. He focused not only on us, but used our amazing scenery as a feature also. We couldn't be happier with our amazing photos! He made us feel so comfortable having our photos taken, and we had such a fun time with him! His attention to detail is something to really be admired."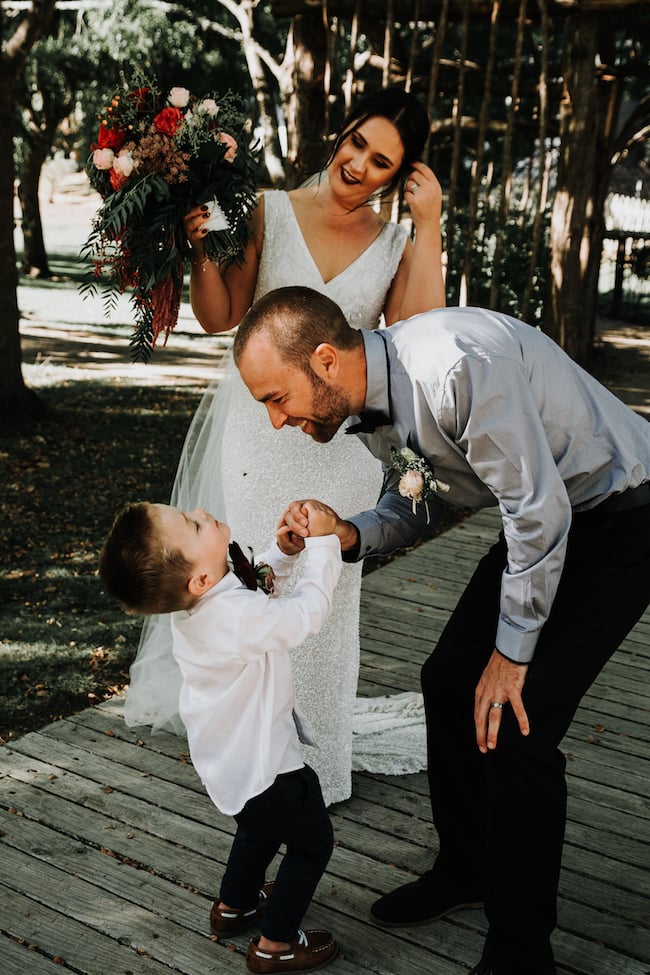 Abby and Nick's love story.
"We met 11 years ago through my now brother-in-law, he and Nick were good friends. I only knew Nick as "the hot guy". I was 18 and he was 20 when we first started dating. We got engaged on March 5, 2017 and had the wedding just over a year later. Really, I've been planning our wedding for years haha!"
"Marriage to us means family. It means acknowledging our love for each other is life long and for no one else. It shows the world we have found our lifelong love. I love looking at my wedding ring, remembering our wedding day and thinking of the love behind it."
The wedding dress.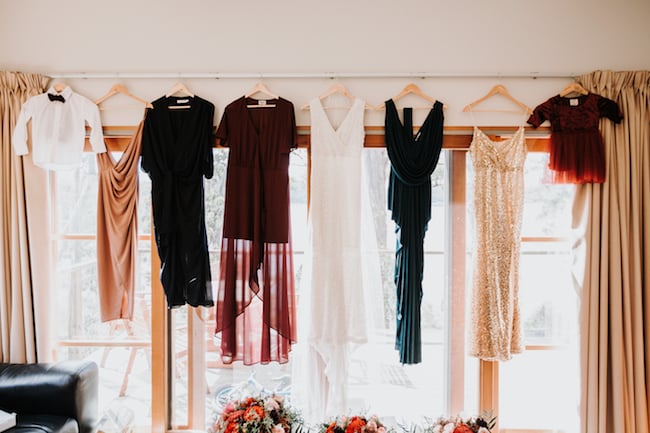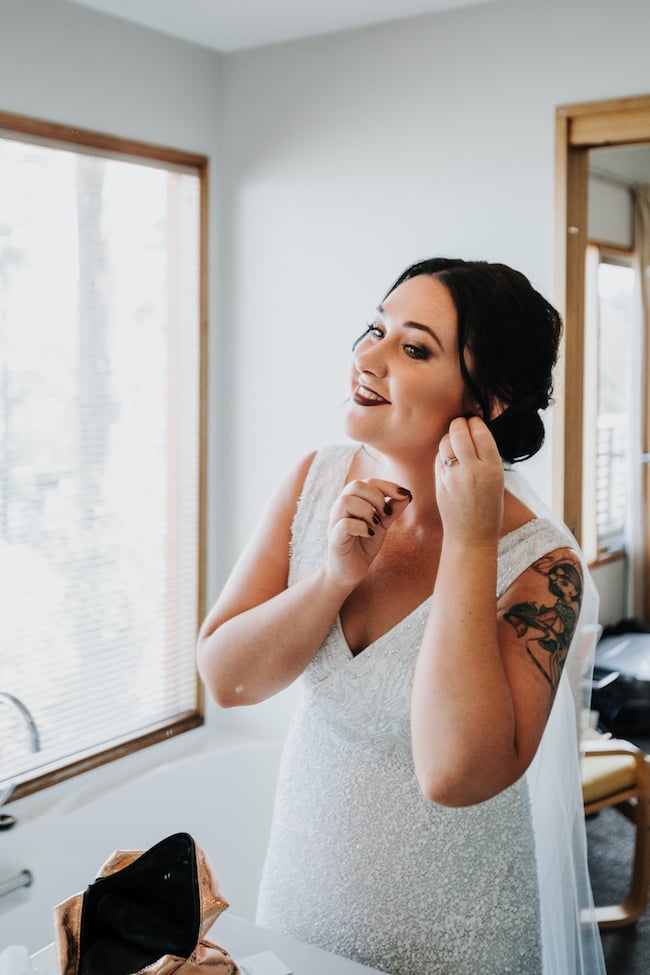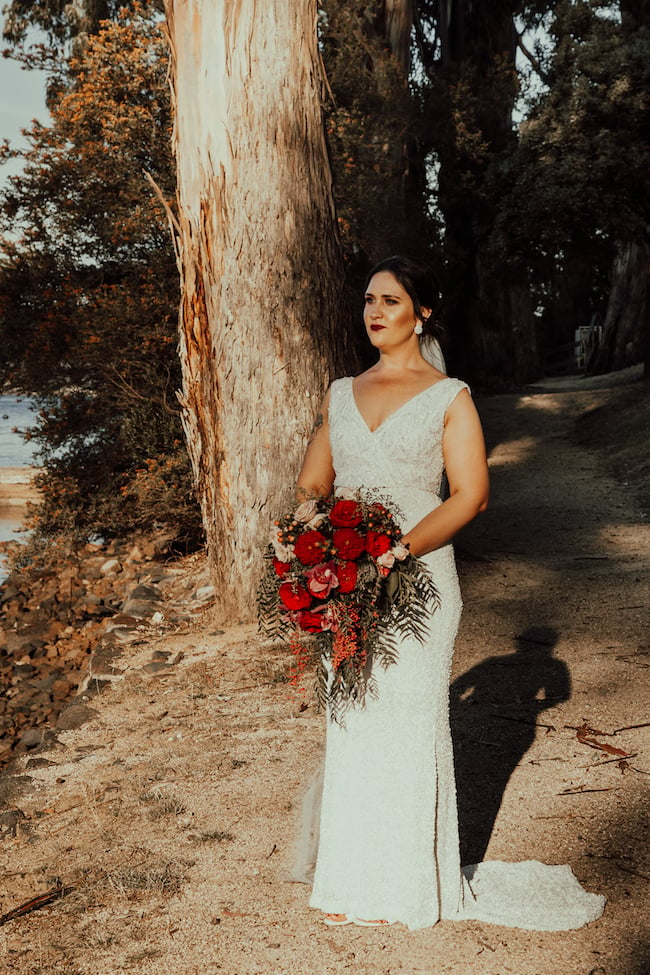 Wedding dress: Rachel Gilbert 'Miranda' gown from Luxe in Hobart
"I got my dress on my first dress trying shopping trip! I had nearly all of my bridesmaids with me, my Mum, mother-in-law, my step mum and another really good friend. I had so much fun, it was an emotional time also, having the realisation that I was going to marry my best friend. A few tears were shed that day.
"My wedding dress wasn't what I was looking for at all. I was looking for a long sleeve lace number, but I was feeling a bit out of sorts when nothing jumped out to me, I was trying on dresses that I had imagine myself in, and they looked pretty blergh. I remember wondering what on earth I was going to wear, even though I knew it was my first time trying on dresses.
"I was encouraged to try the Miranda gown on as a bit of fun because it looked so amazing on the hanger. Boy did I fall in love. As soon as the assistant put the dress on me, I KNEW it was the one. For the first time that day, I felt it, whatever they talk about when a bride "knows" it's the one. I felt amazing, beautiful, elegant and like a bride and I didn't want to take it off."
Abby's bridal hair, makeup and final touches.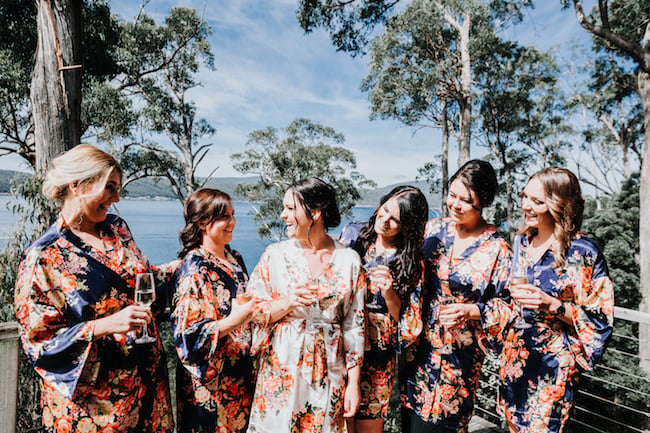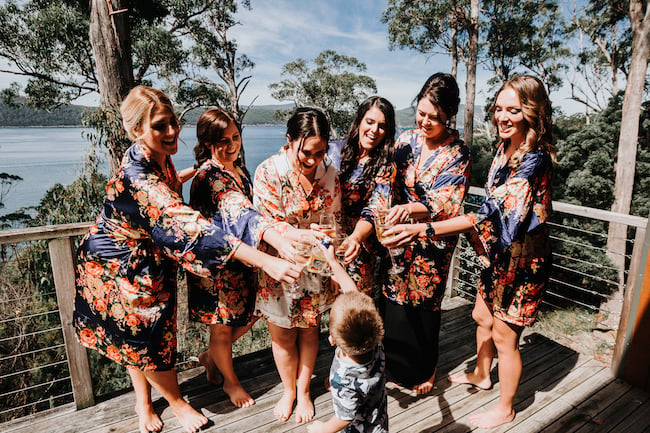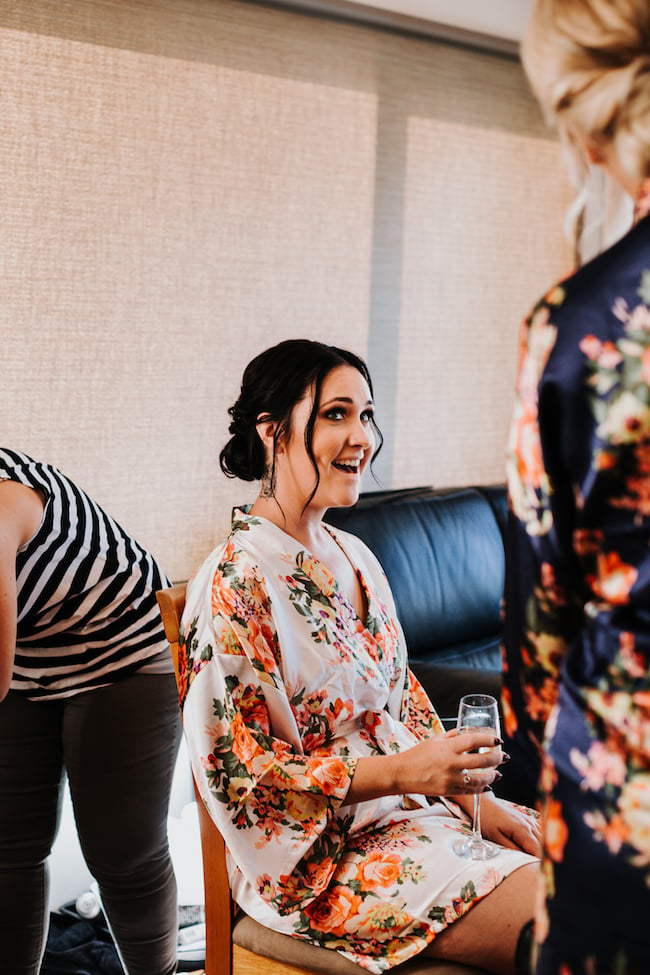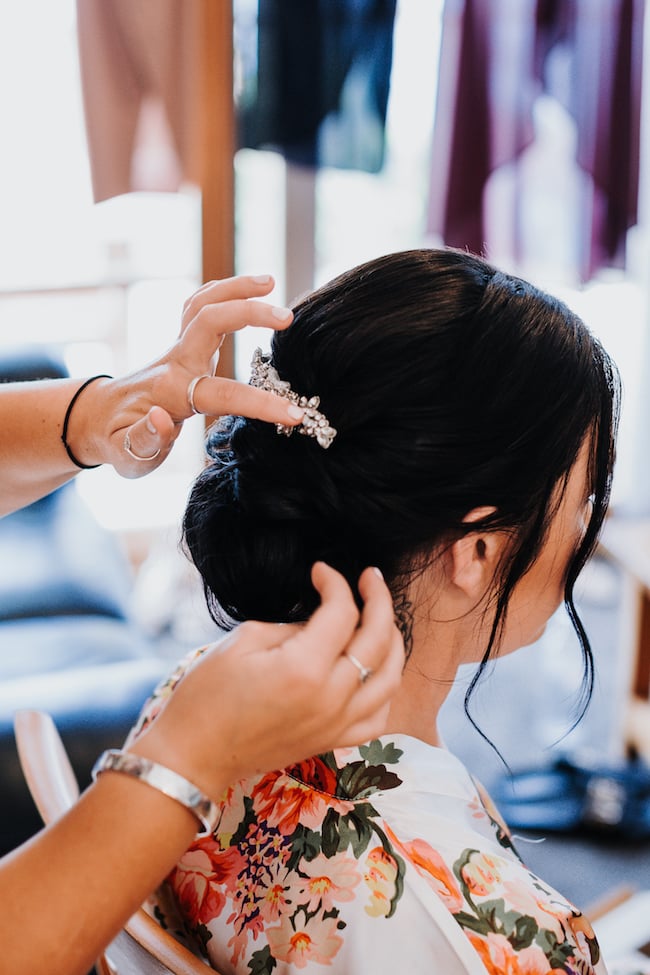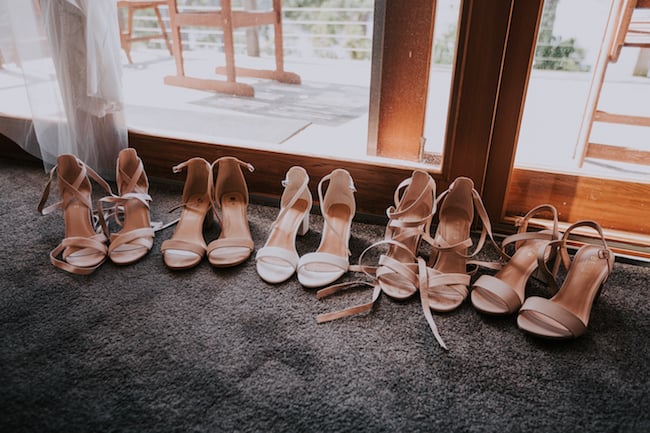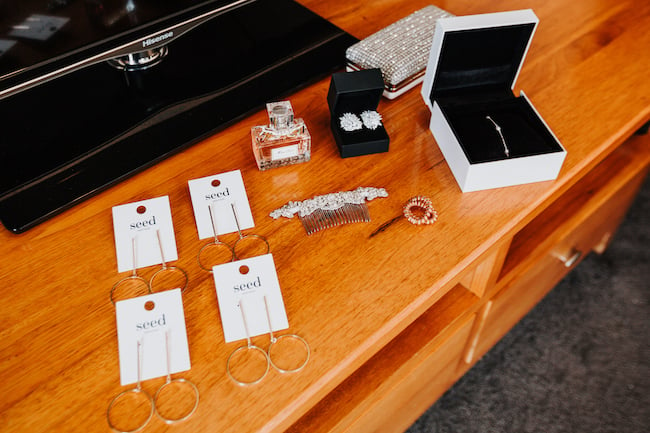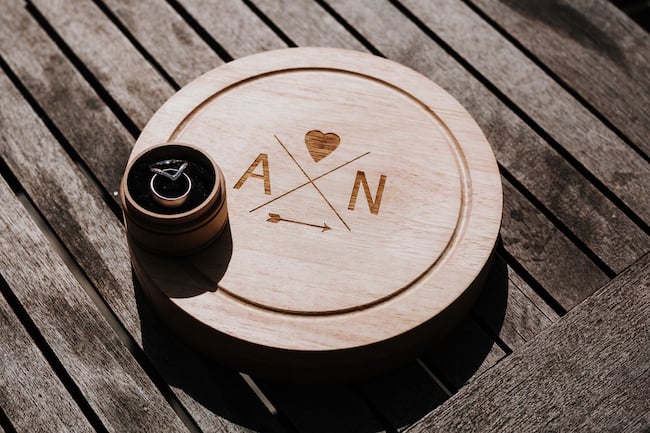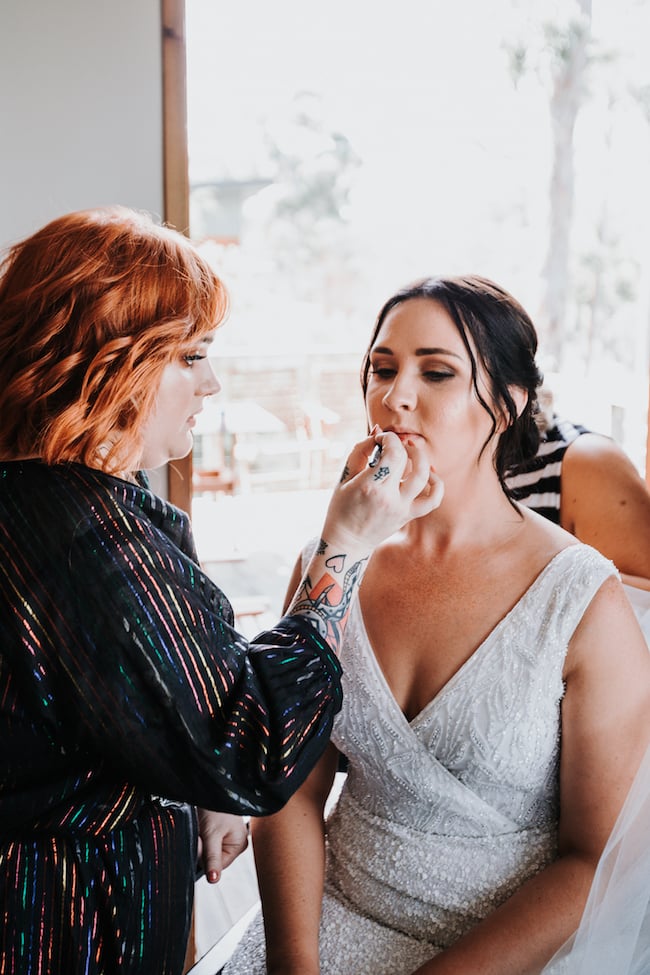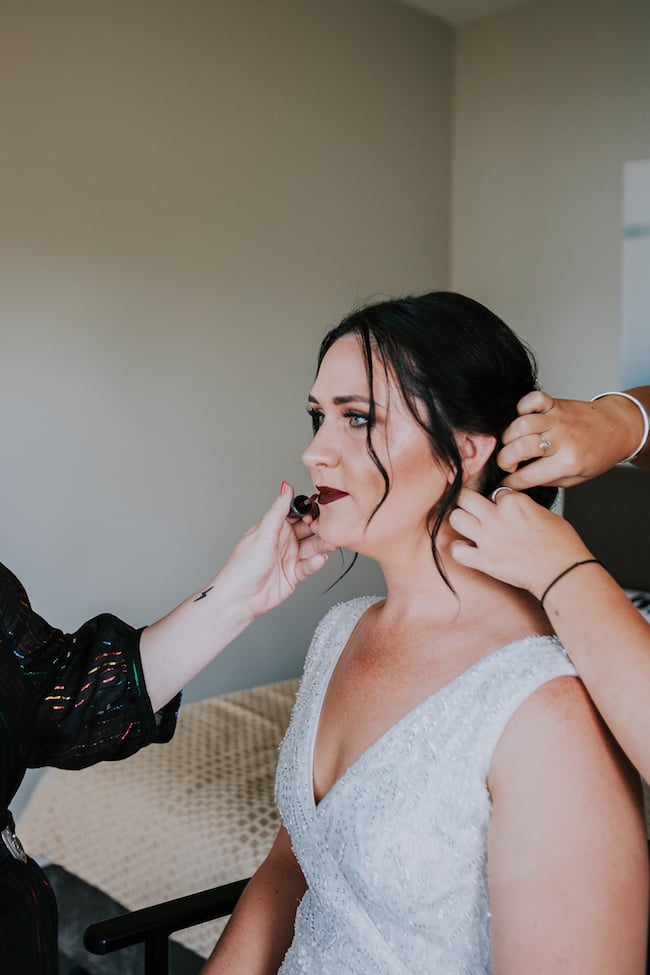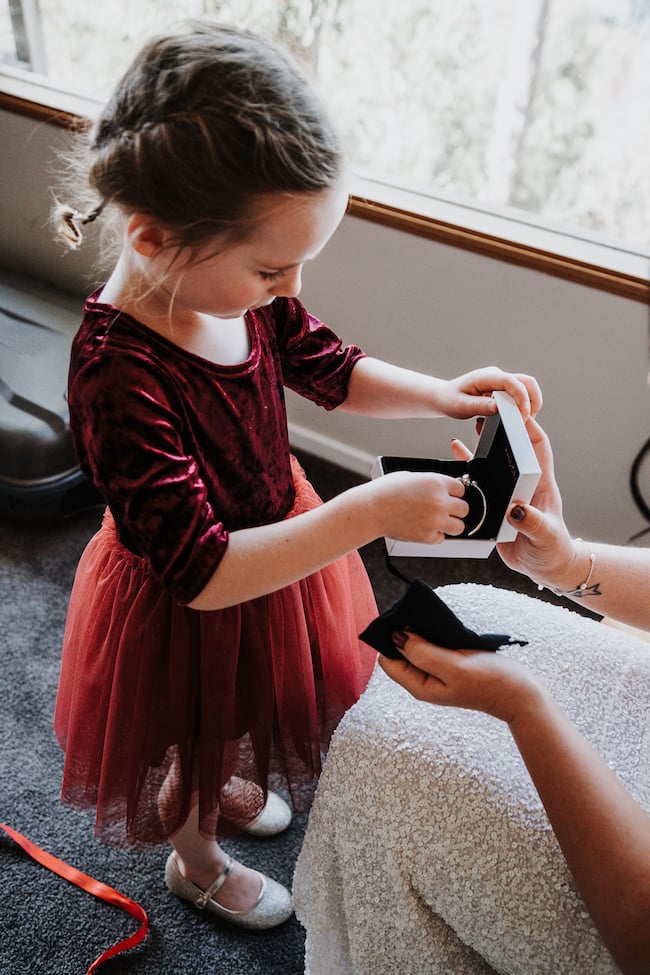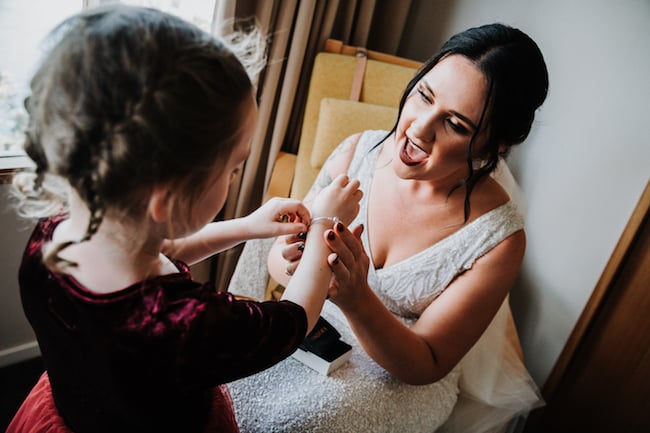 Wedding makeup: Alexandra Edwards