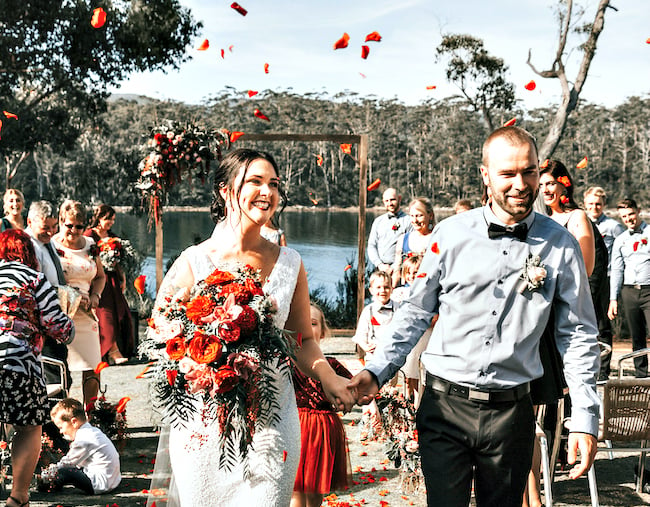 This week's Wedding of the Week is Abby and Nick's rugged Tassie wedding. Enjoy! Don't forget to Subscribe to Hitched here.
The basics.
Who: Abby, 29, and Nick, 31, from Tasmania
Wedding date: March 10, 2018
Number of guests: 100
Wedding budget: $30,000
Photography: Ali Davis Photography
"Ali is also a good friend of ours so it was a no brainer he would do our photography! Ali's style is exactly what we wanted. He focused not only on us, but used our amazing scenery as a feature also. We couldn't be happier with our amazing photos! He made us feel so comfortable having our photos taken, and we had such a fun time with him! His attention to detail is something to really be admired."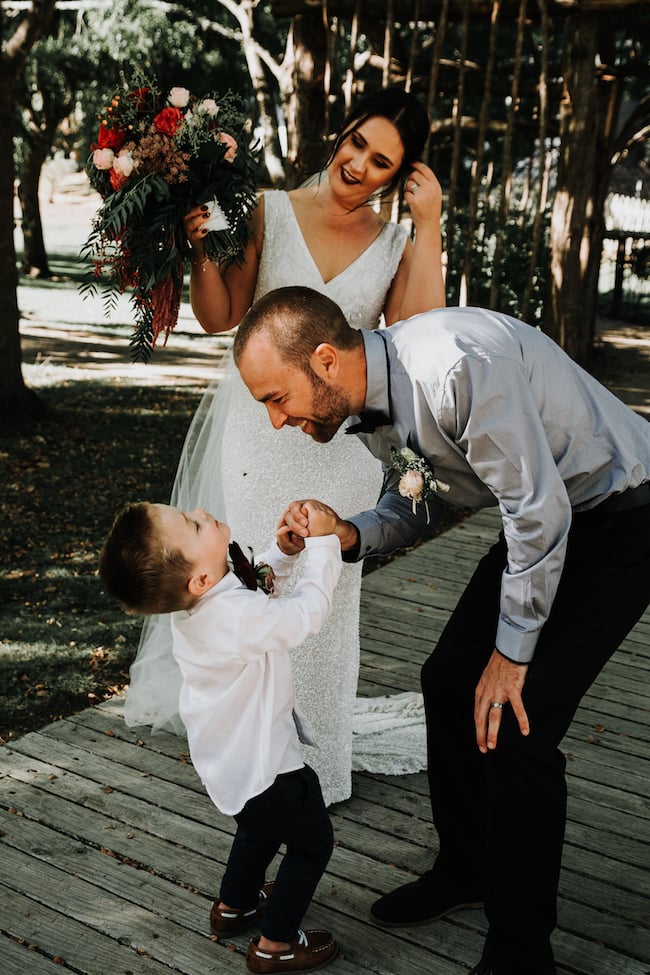 Abby and Nick's love story.
"We met 11 years ago through my now brother-in-law, he and Nick were good friends. I only knew Nick as "the hot guy". I was 18 and he was 20 when we first started dating. We got engaged on March 5, 2017 and had the wedding just over a year later. Really, I've been planning our wedding for years haha!"
"Marriage to us means family. It means acknowledging our love for each other is life long and for no one else. It shows the world we have found our lifelong love. I love looking at my wedding ring, remembering our wedding day and thinking of the love behind it."
The wedding dress.