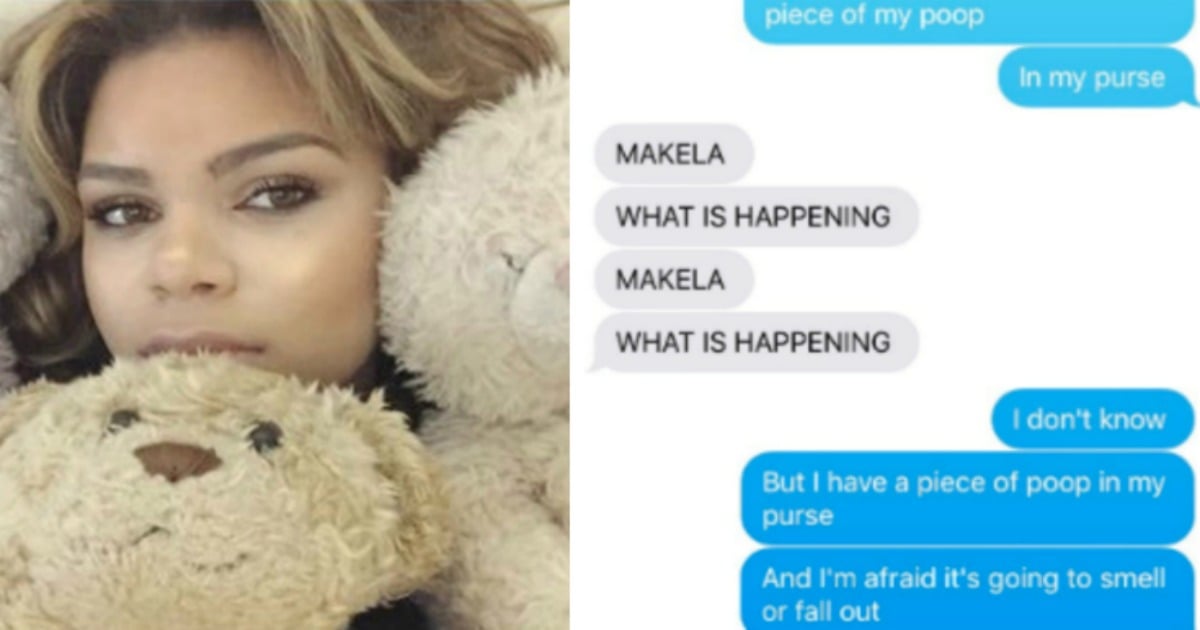 A Canadian woman who shared a truly memorable pooping-on-the-first-date story on Twitter is now lamenting her sudden rise to fame.
Tweeting from her personal account, Makela shared the story of a recent date that started with dinner, moved onto her hiding poo in her handbag and finished with her date laying his love for her on the line.
But mostly poo in a handbag.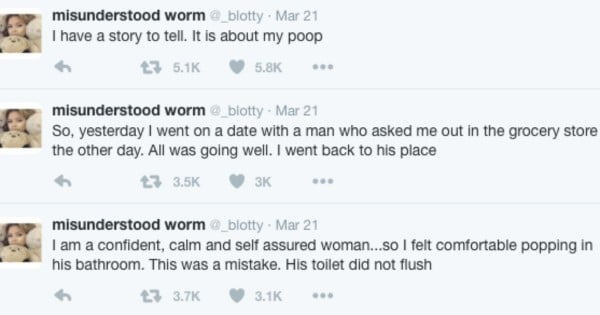 "I have a story to tell," Makela began. "It is about my poop."
"So yesterday, I went on a date with a man who asked me out in the grocrery store the other day. All was going well. I went back to his place," she continued.
"I am a confident, calm and self-assured woman… so I felt comfortable popping [sic] in his bathroom. This was a mistake. His toilet did not flush."
Of course it didn't Makela. Don't you know the course of true love never runs smoothly?