We've all done it. You just want a little more time to yourself – a few minutes away from screaming children or nosy coworkers – to sit and think and, erm, poop.
But new research has found that you might be spending way too much time on the toilet – and that your toddler and/or workmates could be onto you. It's time to put down that magazine and step away from the porcelain throne.
According to a study recently published in the (aptly named) Soft Matter journal and highlighted in New Scientist – it should only take you 12 seconds to poo. Yep, your average TV commercial goes for longer than that.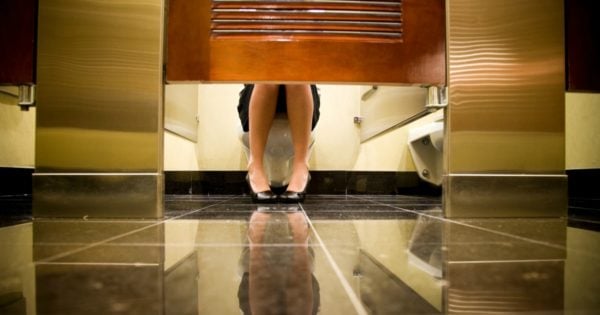 The study, led by Patricia Yang, a PhD candidate in mechanical engineering at the Georgia Institute of Technology, analysed videos of 34 different species of mammals who were doing their business. That's a whole lot of poop.