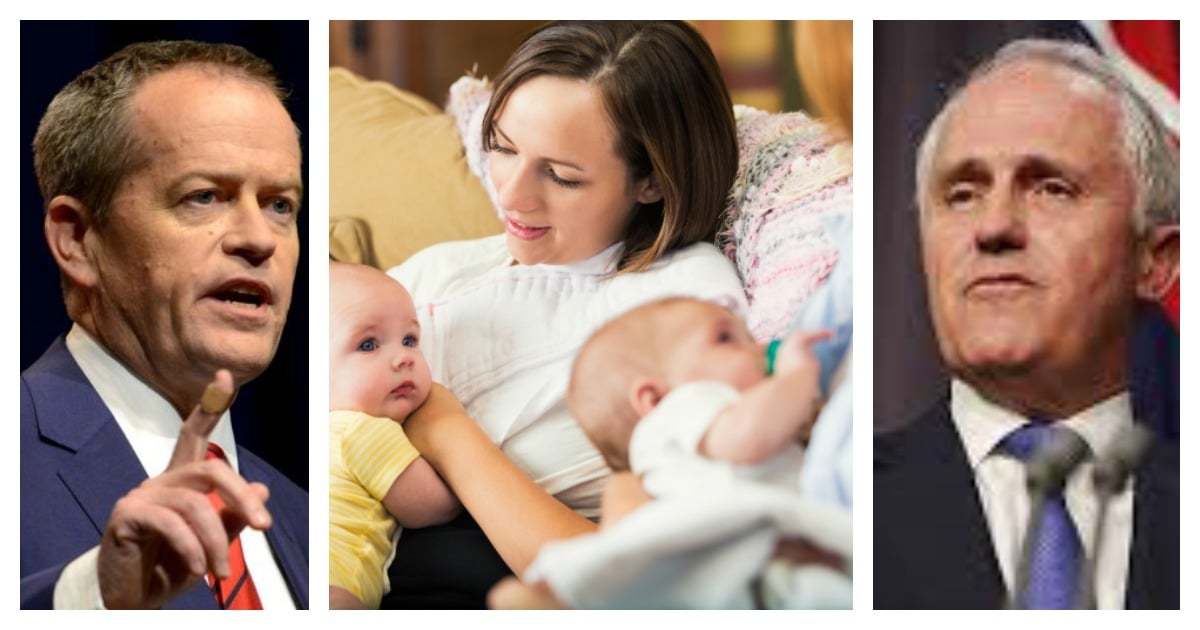 If you want to have a really honest conversation, there's no better place than at your mother's group.
We talk about poo, spew and everything in between.
I'm in two mother's groups – one is my lovely local group and the other is an online forum of women from all around Australia, who have babies around the same age. It's an incredible support network, and if politicians want to know what's going on in the real world – about day to day struggles and aspirations – they should ask a mother's group for feedback.
This week I asked the other mums what issues were most important to them this election.
Housing affordability, the impact of global warming on future generations, reliance on Medicare and insecure work were key issues, but overwhelmingly, the need for accessible and affordable child care was the number one concern. For many, it's the difference between being able to participate in the workforce, meet mortgage repayments or save up for a deposit.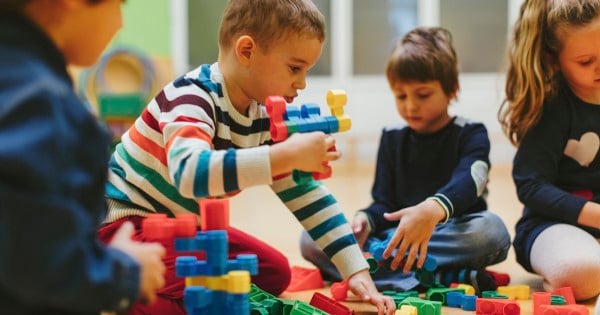 "Overwhelmingly, the need for accessible and affordable child care was the number one concern." Image via iStock.
A number of women spoke about the impact of unpredictable waiting lists, in areas of Australia where there's such a shortage of places, parents sign up when they are pregnant and anxiously wait for an offer - which can take years. Not a good situation for women, their families, or for the economy.
One mum told me that the lack of child care was compounded by discrimination. "Childcare is number 1 for me. By a long shot. Both cost and availability… Also getting into the workforce as a woman of child bearing age in the country is nigh on impossible."
"There's still a huge issue with equality in the workplace, and it's obvious in country towns - all mixed in with a lack of affordable childcare…because women should be home with the kids, didn't you know?"
These are issues I'll examine in more detail as the parties release their different policies over the course of the next seven weeks.
Now. Onto this week's all-you-need-to-know election news.
1. Duncan, Melinda and the Toorak toaster.
Election campaigns are highly scripted affairs, but every now and then, (despite their best efforts), a politician encounters an actual, real, voter who gives them a piece of their mind.
On Monday night, the Assistant Treasurer, Kelly O'Dwyer was taken to task on Q&A by Duncan Storrar, a father of two struggling to make ends meet on the minimum wage. "If you lift my tax-free threshold, that changes my life. That means that I get to say to my little girls, 'Daddy's not broke this weekend. We can go to the pictures.' Rich people don't even notice their tax-free threshold lift…"
Watch Duncan ask his question on Q&A. Post continues after video...
The Assistant Treasurer launched into a defence of the Government's planned corporate tax cuts by saying she'd met a cafe owner who would now be able to purchase a $6000 toaster.